Play-By-Play Recap Of Zynga's Q4 Earnings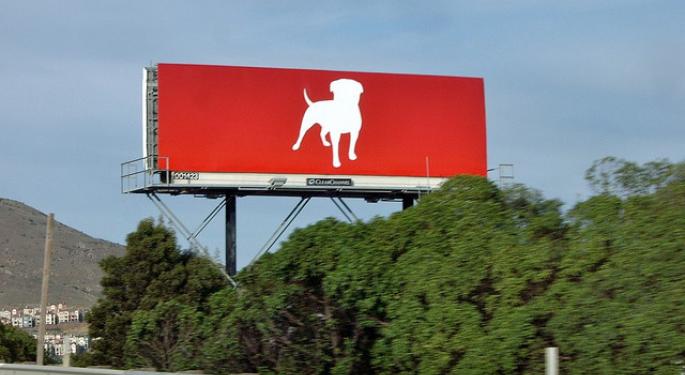 Zynga Inc (NASDAQ: ZNGA) reported earnings on Thursday afternoon. Read on for Benzinga's live blog of the company's Q4 conference call -- and don't forget to refresh for frequent updates!
The call starts at 5:00pm ET, but updates are already rolling in via Benzinga Pro.
06:03:50pm: The call has ended.
06:02:22pm: Zynga expects existing and new portfolio of games to attract new users.
06:00:41pm: Zynga players should expect to see more video ads.
06:00:02pm: Zynga wouldn't break out ad inventory for video or other types but noted the "opportunity" created in New Words With Friends.
05:53:33pm: Mattrick: Zynga has a number of people that have experimented with how to put the match three concept together. Learned that consumers who have played other match three products have also played FarmVille, and would like to play a game that combines both.
05:51:48pm: Advertising is one business model for Zynga, believes it can bring new ad revenue as it enters new game categories. Zynga is excited about video ads where appropriate. Found success with the "watch to earn" concept.
05:50:21pm: Mattrick: "We're paying attention to what consumers are telling us and how the competition is performing."
05:49:34pm: Zynga isn't concerned that its mobile games will be less profitable than its Web games (which are declining).
05:45:59pm: Mattrick: There's no question that the teams are moving quickly to transform the business.
05:42:21pm: Will be shutting down 10 of its Web games, allowing Zynga to provide more resources to other products.
05:41:34pm: Full-year guidance not listed at this time, will depend on how products progress.
05:40:13pm: Q1 and Q2 are investment quarters for Zynga. Decided not to optimize for short-term gains.
05:37:42pm: For the full year, total bookings were down three percent year-over-year driven by declines in Zynga's legacy games. These declines were partially offset by mobile growth.
05:35:04pm: While mobile bookings were up, Web bookings fell.
05:34:30pm: As a company, Zynga is committed to making the "tough decisions" needed to grow.
05:32:47pm: Zynga achieved critical milestones, grew mobile bookings 80 percent yoy. Majority of audience now engages with mobile products. Believes they can grow mobile growth.
05:30:32pm: Achieved record ad results in Q4. Proud of partnerships with Ford, Fox and Progressive, among other brands.
05:29:01pm: COO Clive Downie admitted that NFL Showdown was rushed to arrive in time for the NFL season. Believes improvements have turned things around.
05:27:49pm: Teams are focused on developing games. Mentioned new Looney Tunes game, which was downloaded more than 30 million times.
05:24:34pm: New Words With Friends was delayed; as a result, added a number of key features requested by players. The new features had a positive impact on player retention
05:23:34pm: Zynga poker game faced challenges, missed mark on expectations.
05:21:51pm: Said mobile games are expected to exceed other forms in 2016.
05:19:10pm: First half of 2015 will continue to focus on longer testing. Learned a number of tests in 2014. Will test new products with as many consumers and platforms as possible before launch.
05:17:40pm: Developing Empires and Allies game, due later this year (action strategy genre). Game is being tested in Australia, New Zealand, other markets. Also announced NaturalMotion's next game, Dawn of Titans.
05:15:01pm: Plan to launch new games in Match Three and Action Strategy categories. The former will feature FarmVille brand. Due later this year.
05:13:20pm: Zynga wants to end 2015 with more than 75 percent of Q4 bookings coming from mobile.
05:12:32pm: Over the next year, Zynga focuses on driving mobile growth, launching more products in evergreen categories and building upon its social legacy .
05:10:17pm:. Mattrick admitted Zynga had problems in 2014, including its sports brands. Moved too quickly to release new games.
05:08:45pm: Fully integrated NaturalMotion IP, team within Zynga.
05:08:02pm: Mattrick: key highlights: became a leading mobile game company, achieving record results across mobile booking. Q4 mobile audience is up 80 percent year-over-year.
05:06:30pm: CEO Don Mattrick: In terms of creating new hits, company built new capabilities to go after new content categories.
05:01:23pm: Zynga's call has begun.
04:57:42pm: Zynga's call is about to begin.
04:46:30pm: Shares are down more than 10 percent.
04:40:20pm: Zynga has recovered slightly and is now down 9.77 percent.
04:35:15pm: Twitter is mostly filled with links about the company's earnings and subsequent decline, but those who have commented were not impressed.
Forgot another company was reporting tonight. Zynga. OuchVille. $ZNGA down 11% after hours. Sales missed. Guidance is not very good either.

— Paul R. La Monica (@LaMonicaBuzz) February 12, 2015
04:29:40pm: Zynga shares are down more than 12 percent in after hours trading.
04:05:07pm: Q4 monthly active users (MAUs) arrived at 108 million.
04:03:47pm: Zynga guides Q1 sales at $155M-$165M versus an estimate of $200.9M. The company expects its loss to fall within the range of $60 million to $52 million.
04:03:28pm: Zynga's Q4 EPS came in at $0.00 -- on par with analyst estimates of $0.00. Sales were at $192.5M vs. Wall Street's estimate of $201.11M.
Image credit: Joop
Disclosure: At the time of this writing, Louis Bedigian had no position in the equities mentioned in this report.
Posted-In: Don Mattrick ZyngaEarnings News Exclusives Tech Best of Benzinga
View Comments and Join the Discussion!