FireEye Q4 Earnings Conference Call Play-By-Play Recap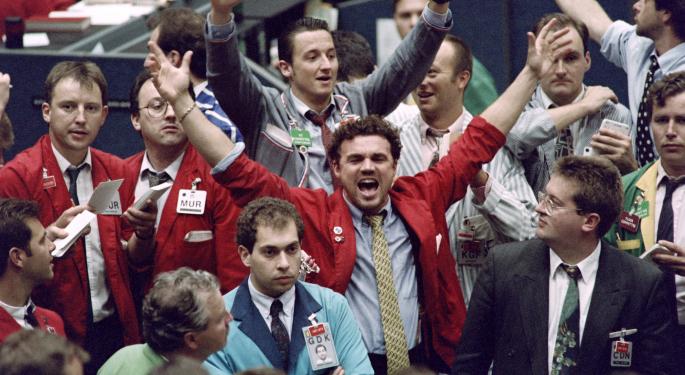 FireEye reported earnings this Wednesday afternoon. Below is a live blog of the highlights, delayed by 10 minutes.
Refresh this page and check for the latest updates by clicking here.
FireEye Inc (NASDAQ: FEYE) Updates:
06:21:13pm: FireEye conference call ends. Shares up 5.46% after hours
06:19:58pm: We are now seeing expanded deployments into existing accounts. We have tools in place now that are replacing the need to implement full POVs so we can give customers full efficacy into our products.
06:16:18pm: When a large company (Home Depot, Target, Sony, JP Morgan) puts a message out in their supply chain to increase security, a ripple effect occurs and creates customers for FireEye (law firms, smaller retailers, etc.) and creates opportunities for us to aggressively pursue down the market.
05:55:26pm: We are still 100% focused on capacity and growth, but we are now better positioned to leverage growth and productivity from our products. We are starting to see more deals closed without proof of concept or value deployed
05:48:47pm: 140 new customers on endpoint platform. Next generation set of features, not tradition anti-virus type solutions, but rather validation, mediation and detection.
05:44:51pm: CEO DeWalt: Each quarter, integration with Mandiant got better with FireEye and Q4 showed direct correlation between the two services. Incident responders became more comfortable with FireEye technology and we continued to expand services internationally.
05:41:07pm: On FireEye-as-a-Service: Customers contract duration is typically 2-3 years, contract totals came down from Q3 to Q4
05:36:42pm: FireEye Q&A session begins
05:36:29pm: CFO Sheridan: We are on track to break even on cash flow in the next 2-4 years
05:35:25pm: CFO Sheridan: Seasonality affects our revenue
05:34:29pm: CFO Sheridan: Strongest cash flow quarter is typically Q1
05:27:30pm: Shares of FireEye up over 7%
05:26:42pm: CFO Sheridan: Average contract length for new subscription and support billings was approximately 30 months, compared to 35 months in the fourth quarter of 2013 and 34 months in the third quarter of 2014
05:25:13pm: CFO Sheridan: Q4 revenue was $143.0M, within the previously issued guidance range of $135-147M
05:23:36pm: CFO Sheridan: Non-GAAP billings grew to 212.6M in 2014 from 97.9M in 2013.
05:23:35pm: CFO Sheridan: Size of transactions show that customers are experiencing the value of our services
05:20:42pm: CEO DeWalt: 2015 plans include: Total billings in the range of $800 to $820 million. - Gross margin in the range of 71 to 75 percent of total revenue. - Research and development expenses in the range of 35 to 38 percent of total revenue. - Sales and marketing expenses in the range of 64 to 68 percent of total revenue. - General and administrative expenses in the range of 14 to 17 percent of total revenue. - Loss per share of $1.80 to $1.90, based on estimated weighted average shares outstanding of approximately 151 million. - Negative cash flow from operations in the range of $70 to $85 million.
05:18:35pm: CEO DeWalt: We've essentially become the first call when major corporations experience a serious cybersecurity incident. We've become a strategic partner instead of an appliance vendor.
05:14:59pm: CEO DeWalt: Awareness of mobile threats is just beginning to grow. We are disrupting endpoint market, which is just starting to emerge.
05:13:02pm: FireEye Is On Fire Following 'Solid' Q4 Results
05:12:58pm: CEO DeWalt: Demand is elastic geographically and will continue to grow. Customer adoption of newer products also gaining momentum
05:12:19pm: CEO DeWalt: I believe we are in the very early innings of providing our services and expanding our platform to the Global 2000
05:11:32pm: CEO DeWalt: Expanded channel partner programs to more than 1,100 distributors and resellers worldwide
05:11:14pm: CEO DeWalt: Added more than 1,000 customers, including 183 of the Global 2000
05:08:21pm: CEO DeWalt: Channel partners increased 75%
05:07:28pm: CEO DeWalt: We believe we are well positioned to increase market share in 2015
05:03:12pm: FireEye Q4 earnings conference call begins.
04:31:40pm: Shares of FireEye up ~4% after hours
04:26:48pm: UPDATE: FireEye Sees FY2015 EPS $(1.90)-(1.80); Sees Sales $605.0M-625.0M, looking for FY2015 EPS of $(1.90)-(1.80). Sees sales of $605.0M-625.0M.
04:02:24pm: FireEye Reports Q4 Sales $143M vs $141.4M Est.
04:00:51pm: FireEye Sees Q1 Loss of $0.49-$0.53/Share, Sales $118M-$122M
04:00:27pm: FireEye Reports Q4 EPS Loss $0.38 Vs Est Loss $0.49
FireEye Q4 2014 Financial Results webcast
Related FireEye Coverage Before Earnings:
Posted-In: Earnings News Events Top Stories After-Hours Center Best of Benzinga
View Comments and Join the Discussion!