Earnings Expectations For The Week Of December 15: BlackBerry, Nike And More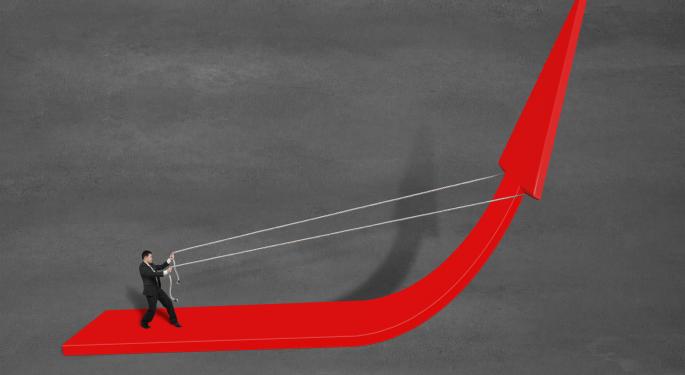 The quarter may be winding down and the holiday season may be upon us, but there will still be plenty on the earnings front this week for investors to mull over. Highlights will include quarterly reports from FedEx Corporation (NYSE: FDX), Nike Inc (NYSE: NKE) and Rite Aid Corporation (NYSE: RAD), from which analysts expect to see earnings growth.
The consensus forecasts also calls for smaller earnings from Oracle Corporation (NYSE: ORCL) and another net loss from BlackBerry Ltd (NASDAQ: BBRY).
Here is a closer looked at these and some of this week's other most anticipated quarterly reports.
See also: How The Experts Are Playing Oil Right Now
The fiscal third-quarter forecast for this long turnaround story calls for the net loss per share to have narrowed from $0.67 in the year-ago period to $0.05. Revenues for the period that ended in November are expected to have fallen more than 21 percent to $937.41 million in Friday morning's report.
Note that analysts far overestimated the net losses per share in the previous three quarters, and the street-high individual estimate calls for a profit of $0.05 per share. However, so far the consensus forecast for the current quarter has top and bottom line results similar to those expected for the third quarter.
FedEx
In its report early Wednesday, this ostensible economic bellwether is expected to say that earnings jumped more than 28 percent from in the year-ago quarter to $2.19 per share for the three months that ended in November. Note that EPS estimate was just $2.15 some 60 days ago.
Revenues for the fiscal second quarter are predicted to be around 5 percent higher to $11.98 billion, relative to the same period of last year. So far the consensus forecast for the current quarter has revenue up less than 5 percent but with a more than 35 percent rise in per-share earnings.
Analysts expect this leading footwear manufacturer to say that it had EPS of $0.70 in its most recent quarter. That would be up from $0.59 per share in the year-ago period. Revenues for the fiscal second quarter are forecast to come in at $7.15 billion, which would be about 11 percent higher.
The consensus EPS estimate is the same as it was 60 days ago, and the analysts underestimated Nike's EPS by almost 24 percent in the previous quarter. The Beaverton, Oregon-based consumer goods giant is scheduled to report its results Thursday before the U.S. markets open.
The forecast for this cloud and data giant calls for a profit of $0.68 per share and for revenue to come to $9.52 billion for its most recent quarter. In the year-ago period, the company posted EPS of $0.69 and revenue totaled $9.28 billion. That consensus EPS estimate is a penny lower than 30 days ago, and note that Oracle missed consensus EPS forecasts in the past three quarters.
For the current quarter, there will be gains on both the top and bottom lines, sequentially as well as year-over-year, if analysts are correct. Look for Oracle to release its fiscal second-quarter results Wednesday after the closing bell.
Rite Aid
When it posts its results first thing Thursday, Rite Aid is expected to say earnings for the most recent quarter came in at $0.05 per share. That would just a penny higher than in the year-ago period. However, note that EPS more than doubled analysts' expectations in the previous quarter.
The consensus forecast for the third-largest U.S. drug store chain also calls for revenue to be up more than 4 percent from a year ago to $6.63 billion for the fiscal third quarter. So far, consensus revenue estimates have gains of less than 4 percent for the current quarter and for the full year.
See also: Alibaba Or Lending Club: IPO Of The Year?
And Others
Other companies expected to post earnings growth this week include the following:
Accenture
CarMax
Darden Restaurants
Joy Global
Navistar International
Paychex
VeriFone Systems
Winnebago Industries
However, EPS will be lower than a year ago at the following, if the consensus forecasts are correct:
ConAgra Foods
General Mills
Jabil Circuit
Pier 1 Imports
Red Hat
Also, another net loss is anticipated from FuelCell Energy.
Keep up with all the latest breaking news and trading ideas by following Benzinga on Twitter.
Posted-In: Blackberry fedex Nike Oracle Rite AidPreviews Top Stories Trading Ideas Best of Benzinga
View Comments and Join the Discussion!