Target Earnings Call Recap: Data Breach Behind Customers, Omni-Channel Retailing And Moving Ahead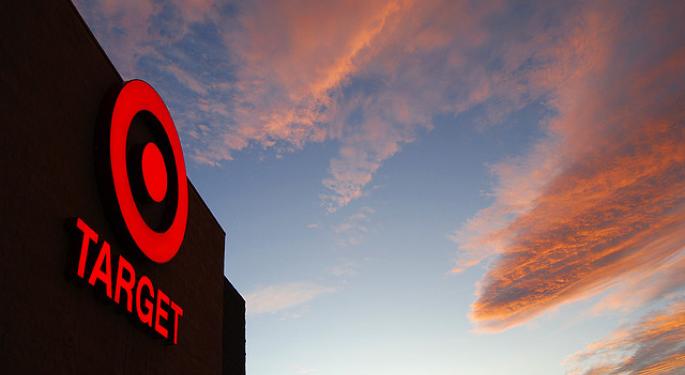 Target (NYSE: TGT) Interim CEO John Mulligan and Executive Vice President Kathryn A. Tesija on Wednesday narrated Target's first quarter earnings conference call.
Speaking in an optimistic tone about the company's performance, omni-channel retailing, and moving ahead with the company, Mulligan and Tesija were very clear on what the company must do to get back ahead.
Company's Performance
Results from a customer survey from the first quarter showed, "many customers had moved on from the data breach." Though there was no number behind the amount of customers, management spoke in high regard of this.
Although earnings and revenue came in above expectations, Mulligan spoke that these were still far off from where management wants to be for the quarter.
Target did not repurchase any shares in the quarter.
Beta testing for Target's mobile app showed great penetration with customers even though it had little marketing investment.
Gross margin rate improved dramatically from the previous quarter, but is far behind their expectations.
Disney's Frozen was the most successful first day release in Target history and has become the largest movie sale ever. The Frozen soundtrack sold more units in April than any other unit combined.
Omni-Channel Retailing
Mulligan said the focus on online sales has become a large priority.
With the incentive of free shipping by using Target's REDcard, this has helped drive up subscriptions, traffic and sales with Target's mobile store app "Cartwheel."
Announced plans to utilize MasterCard's chip-and-pin payment system to restore customer trust with Target for secured payments.
Investment in a start-up called Cosmic Cart saw opportunity for Target to sell items to users' personalized shopping carts.
Developed a white-label product that allowed users to purchase clothing merchandise from Target they saw on Target's Instagram-Fashion page without having to go in the store.
Two-thirds of all online sales were done through a mobile device.
Moving Ahead
Focus on three things: 1) Growing traffic and sales in U.S. stores. 2) Improve performance in the Canadian sector. 3) Need to accelerate the company's digital transformation.
Focusing not just on current customers, but the customers who aren't coming in the store.
Stated that interim does not mean idle, as Mulligan will work to keep accelerating the company until a permanent CEO is found.
Management has a cautious outlook in US and Canada for the upcoming quarter.
Planning to devote more resources to improve Canadian performance.
Has plan to replace Target Canada CEO with a non-executive who knows the Canadian market well.
View Comments and Join the Discussion!
Posted-In: Cartwheel Cosmic Cart Frozen John MulliganEarnings Guidance Retail Sales Management