Earnings Expectations For The Week Of April 7: New Season Kicks Off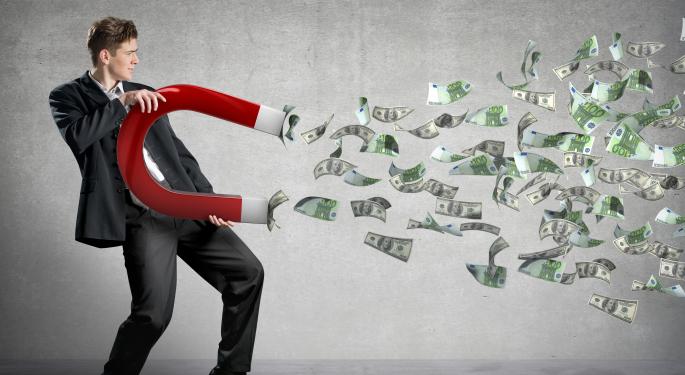 This week brings the first-quarter report from Alcoa (NYSE: AA), the traditional kickoff of a new earnings season. But its relevance may be diminishing, now that the company is no longer part of the Dow Jones Industrial Average.
With the end-of-the-week earnings reports from J.P. Morgan (NYSE: JPM) and Wells Fargo (NYSE: WFC), the new season really gets started. Below is a quick look at what analysts expect from these and the other most prominent quarterly reports due out this week.
See also: Weekly Preview: Fed Minutes To Shed Light On The Bank's Future
Alcoa
Analysts expect this New York–based aluminum prouder to post earnings of $0.05 per share for its first quarter of 2014. That would be down from $0.11 a year ago. And revenues for the quarter are estimated to total $5.56 billion, which would be less than five percent lower than a year ago.
Note that earnings per share (EPS) fell short of consensus estimates in the previous quarter by more than 33 percent. But the consensus EPS estimate has ticked up by a penny in the past 60 days. So far EPS for the current quarter are expected to be higher sequentially and year over year. Alcoa is scheduled to share its results Tuesday before the markets open.
Bed Bath & Beyond
The forecast for specialty retailer Bed Bath & Beyond (NASDAQ: BBBY) calls for per-share earnings of $1.60 and for revenue to total $3.22 billion for its fiscal fourth quarter. In the year-ago period, it posted a profit of $1.68 per share and sales came to $3.40 billion. Note that it fell short of EPS estimates by three cents in the previous quarter.
For the full year, the consensus expectations are for $4.80 per share earnings and revenue of $11.52 billion. That would be up from EPS of $4.56 and $10.91 billion in sales in the previous year. The company is scheduled to share its results Wednesday after the closing bell.
J.P. Morgan
The big bank headed by Jamie Dimon is forecast to report earnings of $1.41 per share in Friday morning's report. That would be down from the $1.59 per share in the year-ago period. Note that the company fell short of consensus EPS expectations in the previous two quarters.
J.P. Morgan also is expected to say that revenues came to $24.55 billion in the first quarter, which would be lower than a year ago by about five percent. So far, revenue and earnings results for the current quarter are expected to be higher sequentially but lower year over year.
Rite Aid
In its report early Thursday, the third largest drugstore chain in the United States is expected to say that EPS dropped from $0.13 in the year-ago quarter to $0.04 for the three months that ended in February. Per-share earnings have not fallen short of consensus expectations in the past four periods.
Rite Aid's (NYSE: RAD) revenues are predicted to have risen more than one percent to $6.54 billion for the fiscal fourth quarter. And full-year revenue is predicted to be flat year on year, with EPS of $0.23, or almost 48 percent higher than in the previous year.
See also: Will Q1 Earnings Be the Low Point for the Year?
Wells Fargo
The first-quarter forecast for this San Francisco–based bank calls for earnings of $0.96 per share, on $20.59 billion in revenue, in Friday morning's report. That would compare to EPS of $0.92 and revenue of $21.26 billion in the same period of the previous year.
That consensus EPS estimate has remained unchanged in the past 60 days. And note that analysts underestimated earnings in the past four quarters by as much as a nickel per share. So far, the forecast has EPS up sequentially and year on year in the current quarter.
And Others
Analysts also foresee earnings growth this week from alcoholic beverage giant Constellation Brands and fastener maker Fastenal. However, Family Dollar Stores, Pier 1 Imports and auto insurer Progressive are expected to show a year-over-year decline in their per-share earnings.
The following week, the new earnings season is off to the races. Look for quarterly results from Citigroup, Coca-Cola, General Electric, Goldman Sachs, Google, Intel, Johnson & Johnson, Yahoo! and many others.
Keep up with all the latest breaking news and trading ideas by following us on Twitter.
Posted-In: Alcoa Bed Bath & Beyond Constellation Brands Family Dollar StoresEarnings News Previews Trading Ideas Best of Benzinga
View Comments and Join the Discussion!