Chen Emphasizes BlackBerry Is A Healthy Company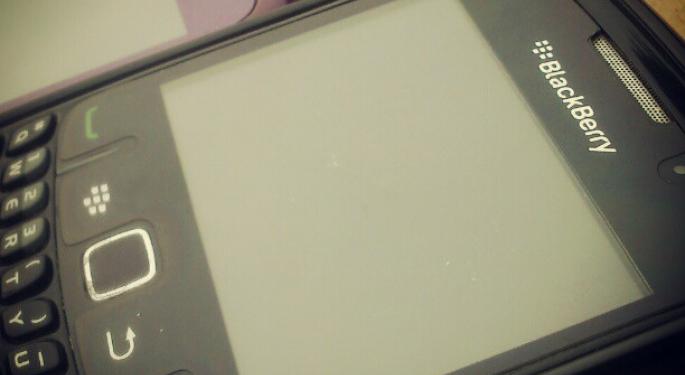 On Friday, CEO of Blackberry (NASDAQ: BBRY), John Chen, spoke with Bloomberg Television's Emily Chang regarding the company's fourth quarter results and outlook.
On a positive start to the interview, Emily Chang emphasized the 20 percent increase in share value following Chen's take over as CEO. Chang highlighted the company's stabilization over the past four months and exciting journey ahead.
Chen sounded confident regarding turning the company around, saying, "All the indicators like a health check (ph), all the indicators are doing well. The cash firms are doing much better. Inventories are doing much better, in terms of managing of that and reduction of that. We are losing less money. Cash positions are quite good. Products are being developed. Strategies are laid out out there. I feel very good about our chances, going forward."
Related: Matterport CEO Bill Brown Discusses Google's Project Tango, Mobile Innovation And More
Chen added that morale is getting better with possibilities of growth and engagement. He stressed the $3 million in handset sales in the last quarter, which would equate to 12-15 million handsets at an annualized rate. In addition to growing sales, he highlighted new high-end phone designs and the company's relationship with Foxconn.
When questioned on the recent reports regarding the White House testing Android, Chen noted Blackberry's roadmap: "I cannot comment on White House testing any other devices because this is obviously their choices. And I am sure that the White House would want to know everything that there is to know out there, different types or variations. And I respect that. But I still believe that BlackBerry is the choice."
In regards to BBM, Chen reported on the great security around the messenger, an important factor for the government and regulatory industry. He noted the 85 million monthly active users and 115 million in registration. Chen reminded investors and the general public on the embedding of BBM on Windows mobile and Nokia devices in multiple countries.
The interview concluded with a question regarding BlackBerry's foothold in cars and the "future for the internet of things." Chen commented, "We own the lion's share of the market, in terms of infotainment, car management systems on the dashboard and all of that with our technology called QNX. It is a secure microkernel technology that there are lot of -- over half of the industry uses it.
"And it is compatible with the other device, you know, the Apple Play, Car Play, what Google has, you know, working on and as far as Microsoft. There is a consortium out there, we -- which we are one of the leading providers and leading thought providers of that consortium."
Shares of BlackBerry closed at $9.05 on Thursday. The stock is currently down 4.867 percent at $8.63.
Posted-In: Bloomberg Television Emily Chang john chenEarnings News Media Best of Benzinga
View Comments and Join the Discussion!