Earnings Expectations For The Week Of March 17: FedEx, Nike, Oracle And More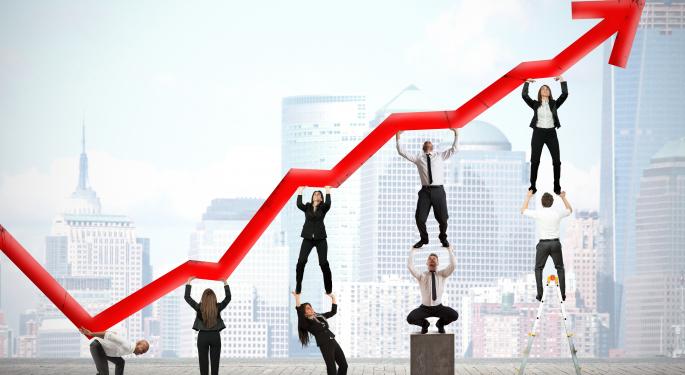 Fiscal third-quarter results from ostensible economic bellwether FedEx (NYSE: FDX), consumer goods giant Nike (NYSE: NKE) and leading technology company Oracle (NYSE: ORCL) will be the highlights on the earnings front this week.
Packaged food producers ConAgra (NYSE: CAG) and General Mills (NYSE: GIS), as well as homebuilders KB Home (NYSE: KBH) and Lennar (NYSE: LEN), are also on deck to share their latest results.
Here is a quick look at what analysts expect from these and other most anticipated quarterly reports this week.
See also: Weekly Preview: Share Markets Have A Tough Road Ahead
FedEx
Analysts expect this transportation and business services giant to post earnings of $1.51 per share for its fiscal third quarter, which would be up from $1.23 a year ago. And revenues for the quarter are estimated to total $11.46 billion, which would be more than four percent higher than a year ago.
Note that earnings per share (EPS) fell short of consensus expectations in two of the past four quarters. Also that the EPS estimate has fallen in the past 60 days from $1.58. But so far EPS and revenues are expected to be higher both sequentially and year-over-year in the current quarter. FedEx is scheduled to share its results Wednesday before the markets open.
Nike
When it shares its results late Thursday, this leading producer of athletic footwear and apparel is expected to say its profit for the fiscal third quarter slipped by a penny per share from a year ago to $0.72. That consensus estimate is unchanged in the past 60 days, though.
The forecast also calls for quarterly revenues of $6.70 billion, which would be up more than eight percent year on year. In addition, analysts thus far are looking for more than 12 percent growth in revenue for the current quarter and more than nine percent for the fiscal year that ends in May.
Oracle
In its report Tuesday afternoon, the second largest software maker by revenue is expected to post per-share earnings of $0.70 for its most recent quarter, up from a profit of $0.65 per share in the year-ago period. Note that EPS in the previous two periods were greater than analysts expected by two or three cents.
Revenues are predicted to have grown more than four percent to $9.36 billion for the three months that ended in February. So far, revenue and net income in the current quarter are believed to have grown both sequentially and from the same period in the previous year.
ConAgra and General Mills
The forecast for ConAgra, maker of Chef Boyardee, Orville Redenbacher's and Peter Pan, has EPS up more than eight percent from a year ago to $0.60. Meanwhile, General Mills, home to Cheerios, Betty Crocker and Green Giant, is expected to post $0.65 EPS, which would be up by just a penny.
Both EPS forecasts have fallen over the past 60 days, and both companies have mixed records in the past few quarters when it comes to beating analysts' estimates.
While third-quarter revenue at ConAgra is expected to have grown about 13 percent to $4.35 billion, for General Mills it is forecast to be the same as a year ago, or $4.43 billion. However, for the current quarter, sales at ConAgra are so far expected to have fallen more than four percent while at General Mills they have increased marginally.
KB Home and Lennar
Analysts are looking for KB Home to post EPS of $0.09 on revenues of $437.09 million. That would compare to a net loss of $0.16 per share and $405.22 million in sales a year ago. Lennar's forecast calls for EPS of $0.28 and $1.28 billion in revenue, or up from $0.26 and $989.95 million in the same period of last year.
Note that KB Home fell short of the consensus EPS estimates in the previous quarter. Otherwise, analysts have underestimated per-share earnings from both companies in the past four quarters.
In addition, both homebuilders are expected to show strong sequential growth in EPS for the current quarter, but with revenues down marginally year-over-year from KB Home and up by about 15 percent for Lennar.
See also: 4 CEOs Who Are/Were Reportedly Grumpy Cats
And Others
Analysts foresee earnings growth this week from JA Solar Holdings, Mobile Telesystems OJSC and Tiffany. However, Adobe Systems, Darden Restaurants, Hertz Global and Jabil Circuit are expected to show a year-over-year decline in their per-share earnings. And the analysts are looking for net losses from Galena Biopharma, Renren and Yingli Green Energy when they report this week.
The following week, look for quarterly results from BlackBerry, GameStop, Walgreen and more.
Keep up with all the latest breaking news and trading ideas by following us on Twitter.
View Comments and Join the Discussion!
Posted-In: adobe systems ConAgra Darden RestaurantsEarnings News Previews Pre-Market Outlook Trading Ideas Best of Benzinga