Priceline Earnings Preview: Will The Company Live Up To Expectations?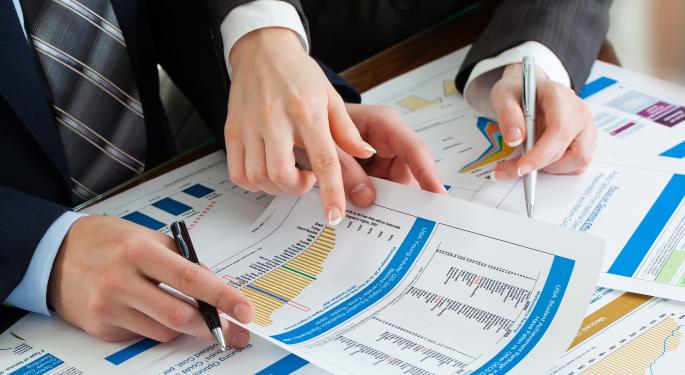 Priceline.com (NASDAQ: PCLN) is scheduled to report its fourth quarter results on Thursday after the closing bell. The company is expected to earn $8.27 per share and revenue of $1.52 billion.
Credit Suisse: Open-ended growth story
Dean Prissman, VP of Internet Equity Research at Credit Suisse believes that Priceline remains a growth story until at least 2019.
"Our proprietary work suggests significant runway remains, with share of fillable rooms from the 407k properties on the platform a modest ~seven percent, up from ~ five percent three years ago," Prissman wrote in a note to clients on February 13. "Our tracking further suggests a rapid emergence of alternative lodging inventory, which now comprises ~25 percent of Priceline's properties. Priceline appears to be filling in gaps within its EU geographical footprint where hotel supply is limited, a tactic we believe further differentiates the platform."
As an example, Prissman noted of the 24,000 European Union cities/locations served by Priceline, 3,400 appear incremental due to the alternative lodging category. "With Priceline's huge volume of traffic there are likely to be consumers that have sought hotel accommodation in destinations that have structurally limited supply," Prissman argued. "In the absence of the consumer finding a different destination or suitable alternative lodging, an inherent opportunity cost has existed."
Prissman is expecting Priceline's fourth quarter revenue to be $1.5257 billion and its EPS to be $8.62.
Shares are Outperform rated with a price target of $1,450.
Related: Groupon Earnings Preview: What The Analysts Are Saying
Bank of America: Solid quarter to be expected
Justin Post, analyst at Bank of America believes that Priceline is set to report a sold quarter, but expectations are high following Expedia's positive earnings report on February 6.
"We expect a strong 4Q given strong property additions on Booking.com, positive Accor commentary (see Europe may be getting a bit better), positive read-across from Expedia 4Q results (although EXPE may have closed the room night gap) and accelerating 4Q STR RevPAR data," Post wrote in a note to clients on February 13.
Post argued that the travel industry is strong based on recent results from Expedia and Tripadvisor, but warned that Expedia may have gained a little ground against Priceline in the quarter.
Long term, Post believes that the company can continue to grow. "With mid-30s room night growth and an undemanding relative forward P/E vs. the Internet group, we continue to like the stock and expect strong execution in an evolving travel market to drive share gains, plus a European hotel recovery could add 300-500bps of growth in 2014."
Post is expecting Priceline's fourth quarter revenue to be $1.5 billion and its EPS to be $8.35.
Shares are Buy rated with a $1,300 price target.
Deustche Bank: Business as usual
Ross Sandler, analyst at Deutsche Bank believes that Priceline has the best execution history of any company in almost any sector, so the company's fourth quarter results should be "business as usual."
"We think 2014 could be somewhat bumpy, as TripAdvisor and Google both implement mobile transaction "booking paths," which could create inflationary pressure in those customer acquisition channels," Sander wrote in a note to clients on February 3. "However, Priceline has proven its ability to manage through transitions and is well-positioned in mobile and across most global geographies. The size of the opportunity is large, albeit not quite as big as for less penetrated online names like Amazon, but should provide plenty of growth."
Sandler is expecting Priceline's fourth quarter revenue to be $1.492 billion and its EPS to be $8.42.
Shares are Buy rated with a $1,240 price target.
Posted-In: Bank of America Booking.com Credit Suisse Dean Prissman Deustche Bank ExpediaEarnings News
View Comments and Join the Discussion!