GT Advanced Technologies Shares Up Amid Deal with Apple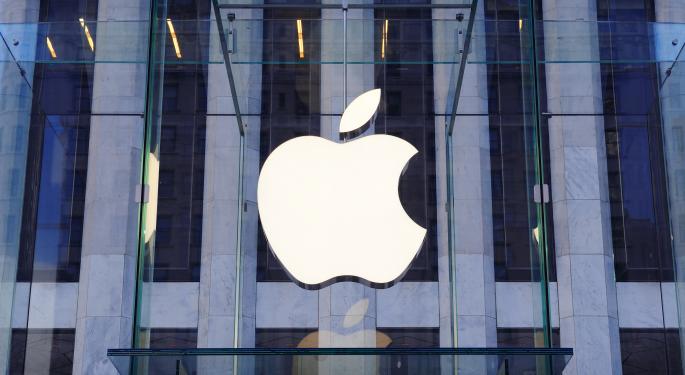 GT Advanced Technologies (NASDAQ: GTAT) offered investors a disappointing third quarter as its revenue of $40.3 million came in below the Street's consensus of $58.67 million.
The quarterly revenue miss translated to a decrease of 63.4 percent on a year-over-year basis.
The bad news was put on the sidelines as investors cheered the company's sapphire supply agreement with Apple (NASDAQ: AAPL). A long-term agreement was reached where Apple will buy sapphire material from GT Advanced Technologies.
A move into sapphire material translates to lower margins, but it does provide GT shareholders with a long-term story to invest in. Apple's decision to utilize sapphire material could lead to its competitors (like Samsung) following suit over the coming months and years.
Under the agreement, Apple will offer a prepayment of $578 million and GT will employ 700 people in an Apple facility in Arizona. Various blogs such as macrumors.com are speculating that the new sapphire glass production will be used in a potential smartwatch project given the future potential success of the new, untapped market. The smartwatch market is estimated to total 64 million units in 2017 according to some analysts.
According to Patentlyapple.com, a patent filed by Apple on September 12 could prove to signal that Apple intends to add a sapphire laminate to future iPhones and other devices.
The deal between GT and Apple has been long speculated, as GT management has been talking about the cover glass opportunity in smartphones and tablets for a long time. Shares of GT Advanced Tech were nevertheless trading higher than 20 percent after Tuesday's opening bell.
In contrast, shares of Corning (NYSE: GLW) are trading lower by three percent as investors are feeling the heat. Apple's long-term agreement with GT for sapphire material is likely to place a portion of Corning's Gorilla Glass business at risk.
Posted-In: Gorilla Glass The StreetNews Financing Tech
View Comments and Join the Discussion!