JC Penney Conference Call Breakdown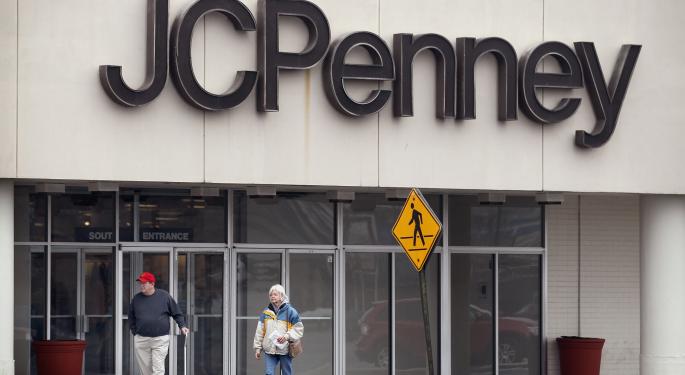 CEO Mike Ullman and CFO Ken Hannah made some big announcements in JC Penney's (NYSE: JCP) second quarter conference call.
Revenue for the quarter came in at 2.66 billion for a 3.62 percent miss with EPS at a $2.16 loss for a 103.77 percent miss. Ullman did point out that $0.99 of this was an accounting loss, which Hannah later explained.
Ullman jumped right into the competitive nature of the retail industry, stating "Brands like Arizona, Worthington, Stafford, St. John's Bay, and Exertion have been the core of JC Penney's assortments and the reason for frequent business to stores and online."
Ullman mentioned a clothing marketing strategy to reconnect with consumers several times for both exclusive and national brands.
He went on to explain that there have not been many changes to store's home departments since Ron Johnson left, which Ullman claims brought down same store sales by 2.4 percent.
Ullman concluded his portion of the call by emphasising plans to drive traffic for "Black Friday and Cyber Monday and [to carry this] same momentum throughout the holidays."
Related: JC Penney Reports Second Quarter Results
CFO Ken Hannah began his portion by stating that 11.9 percent year over year sales loss can be attributed to old marketing strategies.
Hannah explained that the gross margins fell from 33.2 percent to 29.6 percent year over year, primarily due to unusually high mark downs and the return to promotional activities.
Selling, general, and administrative expenses were down 2.3 percent for the quarter, marking 709 million in savings over six quarters.
During the quarter, JC Penney took on 2.25 billion in debt. "We're very pleased with the demand for this facility in the market and our ability to upsize," Hannah stated. "Associated with raising this term loan, the company paid $355 million to complete a cash tender to repurchase its 718 percent debentures due in 2023. In doing so the company recognized a loss on extinguishment of debt of $114 million, reducing earnings per share by $0.52 in the quarter."
The $0.99 EPS loss that is due to accounting was for a tax allowance. Because of this, JC Penney foresees a tax rate near zero for the rest of the year.
Shares have been incredibly volatile Tuesday, ranging from $12.81 to $14.39. Shares are currently up more than six percent to $14.02.
Posted-In: Ken Hannah Mike Ullman Ron JohnsonEarnings News Retail Sales Events Hot Best of Benzinga
View Comments and Join the Discussion!