Don't Like the New Fees? Talk to the Airline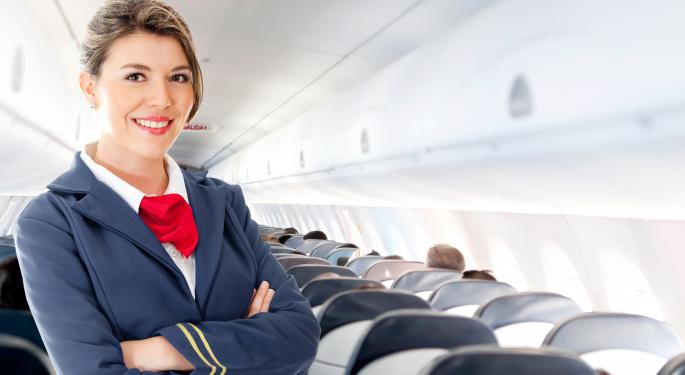 You don't like that airlines act a lot like the big banks. You don't like that the ticket, which by the way, already seems a little overpriced, doesn't include the basics of traveling. There's a fee for everything and it's becoming a regular occurrence to hear of a fee increase or a new one altogether.
The brutal truth is this: the airlines don't care that you're mad about it and they're willing to take the chance that you might never fly with them again. (but they're not much worried about that either.)
The reason they aren't concerned is because the U.S. Department of Transportation's Bureau of Transportation Statistics found that in 2012, U.S. airlines collected $3.5 billion in checked-luggage fees along with $2.6 billion in fees paid to change a reservation.
Delta Airlines (NYSE: DAL) was the biggest winner. The airline brought in $865.9 million in baggage fees and $778.4 million in change fees.
In the past, airlines made money through ticket sales but when fuel prices rose in 2008, airlines used these extra charges to boost their bottom line. In an industry that has razor-thin margins making for little profitability, fees have become an important part of the viability of the industry.
Read: The Newest Round of Airline Fees Has Arrived
Recently, Frontier announced that it will charge for in-flight beverages but even more notable, the $25 to $100 fee for bringing a carry-on bag on board the flight. You can still bring a purse, fanny pack, bag of Cheetos, or one of those European man-purse-things but no more of those rolling fortresses that hold everybody up as the person tries to shove it into a space where it barely fits.
But wait, you can still bring your mini-apartment on wheels and take up an entire overhead compartment if you book your flight on Frontier's website instead of a third-party site like Expedia (NASDAQ: EXPE).
And let's not forget what we highlighted this past weekend. If you check a bag that's over 70 pounds on a United Airlines (NYSE: UAL) flight to a place like Mexico of the Caribbean, your bag fee could be $800!
All of this seems outrageous—and it probably is, but statistics released yesterday show that consumers are still willing to pay these fees in order to fly.
Looking for a trade on this? As fees continue higher, maybe more travelers will head to the nearest FedEx (NYSE: FDX) and ship their bag. Seem a little outrageous? FedEx doesn't think so. Have you seen all of those commercials about shipping your golf clubs?
Disclosure: At the time of this writing, Tim Parker was long FedEx.
Posted-In: Delta Airlines Expedia FedEx CorporationEarnings News Global Econ #s Best of Benzinga
View Comments and Join the Discussion!