Pfizer Tanks on Earnings, Unhealthy Guidance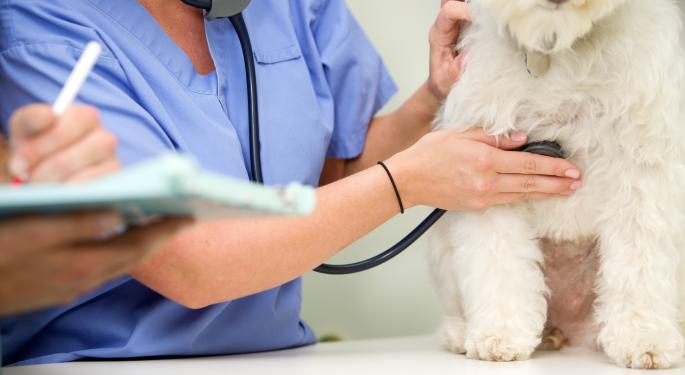 Pfizer (NYSE: PFE) is down Tuesday after reporting woeful first-quarter earnings and lowering its guidance.
The New York City-based firm's EPS rose 58 percent to $0.38, but fell far short of the $0.56 Wall Street consensus.
Revenue fell over nine percent to $13.5 billion, missing the $14 billion analysts expected.
Primary Care Sales Plunge
Pfizer's primary care segment plunged 21 percent year-over-year to $3.24 billion, primarily due to a shift in the reporting of Lipitor revenues in developed Europe and Australia to the established products segment.
Even with the addition of Lipitor revenues, though, the established products segment took a 16 percent nosedive to $2.42 billion. The world's largest pharmaceutical company attributed the decline primarily to multi-source generic competition for Lipitor in the US and continuing competitive and pricing pressures.
The drug giant's specialty care segment also tanked during the quarter, falling 12 percent to $3.16 billion due to the timing of the US government's purchase of Prevnar 13 as well as shifts in revenue reporting.
Oncology and Consumer Healthcare Soar
Pfizer's oncology segment soared 29 percent to $372 million, driven by the launches of new products in several major markets.
Consumer healthcare jumped 12 percent to $811 million, largely due to the addition of Emergen-C and the growth of products related to the severe US cold and flu season.
The company's emerging markets and Zoetis segments each grew by five percent while the remaining "other" segment finished flat.
Merck and Pfizer to Collaborate on Diabetes Drug
On Monday, Merck (NYSE: MRK) and Pfizer announced a worldwide (except Japan) agreement to develop and commercialize Pfizer's investigational type 2 diabetes drug, ertugliflozin. The drug is currently in phase III and trials are expected to begin later in 2013.
As part of the deal, Pfizer has received an upfront payment and milestones of $60 million and will be eligible for additional payments for future achievements. The companies will split potential revenues and certain costs on a 60/40 basis, with Merck taking the lion's share.
Unhealthy Guidance
Pfizer has reduced its revenue outlook to $55.3-$57.3 billion, down from the previous $56.2-$58.2 billion. At the middle-ground of $56.3 billion, it would miss the consensus of $57.26 billion.
As for EPS, the company now anticipates a full-year figure of $2.14-$2.24, down from $2.20-$2.30. If this pans out, it'll fall short of the $2.28 analysts expect.
Market Reaction
After bottoming out around $30 on April 26, Pfizer finished up one percent at a bit under $30.50 on Monday. However, word of the company's lackluster earnings and reduced guidance have sent it down to around $29.50 in the morning hours of trading.
Pfizer has dropped approximately three percent on Tuesday.
Posted-In: ertugliflozin lipitor Prevnar 13Earnings News Guidance Best of Benzinga
View Comments and Join the Discussion!