SEC Social Media Ruling Not Likely to Change How Companies Make Announcements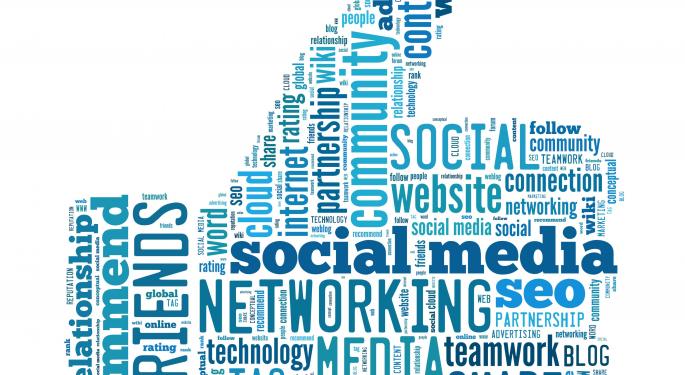 Before you replace your favorite news aggregator with an always-on Facebook (NASDAQ: FB) or Twitter feed, don't get too excited. The way companies communicate with Wall Street isn't likely to change that much.
In a ruling that surprised much of the investing community, the SEC ruled that social media could announce material information using social media providing investors know which outlets to watch. The ruling came as a result of its investigation into Netflix (NASDAQ: NFLX) and rather CEO Reed Hastings violated securities law by disseminating information over social media channels.
Hastings was cleared of any wrongdoing and the SEC used the case to clarify its position on social media. It said, "This Report is not aimed at inhibiting corporate communication through evolving social media channels." That line in the report might sound like great news to investors but in reality, very little has changed.
It was never against the rules in the first place.
"In our previous statements on Regulation FD, we have recognized that the "regulation does not require use of a particular method, or establish a 'one size fits all' standard for disclosure."
The commission made clear that it has never ruled that certain outlets are improper but it did state that if a company changed the way it disseminated information, the commission would investigate.
If a company could use social media all along, why doesn't it?
It's Easy to Counterfeit
Anybody can create a Twitter account. Just like the old (but still prevalent) pump and dump emails, a person with a social media account that looks similar to a company name could publish information that causes a market reaction. While not likely, companies would rather avoid the potential PR nightmare and any possible SEC action by having better control over how the information is communicated.
It's Not a Big Enough Forum
Yes, social media is huge but the majority Wall Street isn't sitting in their office with their Facebook page open. The social media outlet has to be large enough to reach the investing public at about the same time.
The SEC reported noted that when Hastings published the infamous Facebook post that led to the investigation, it took hours for the media to pick it up. (And this was through an account followed by 200,000 people.) What if you're a company like Garmin (NASDAQ: GRMN)? Would making a material announcement on your account with 595 followers satisfy SEC rules? How many followers would a company need before the SEC gave its blessing?
"If it ain't broke…"
You know the rest. Out of all the Wall Street problems that need attention, this isn't one of them. Investors and the media know where to look and what to watch. Material information is published almost instantly making social media, with all of its potential pitfalls, unnecessary.
Companies will continue to use social media to publicize information already priced into the markets but at least for now, don't expect this ruling to change the way companies publish information.
According to Cleveland.com, Sherwin-Williams (NYSE: SHW) and Forest City Enterprises (NYSE: FCE-A) are a few of the companies it spoke to that won't change how they publish information.
View Comments and Join the Discussion!
Posted-In: Facebook Forest City Enterprises Garmin NetflixEarnings News Legal Events Best of Benzinga