Monsanto Up on Strong Second Quarter Earnings, Guidance Weak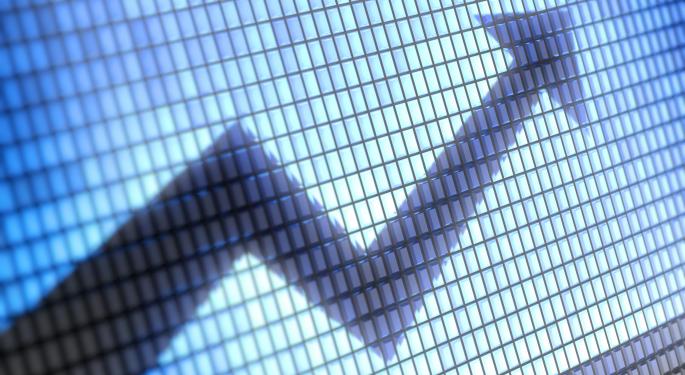 Monsanto Company (NYSE: MON) is up on Wednesday after posting a strong second quarter.
The St. Louis-based firm's EPS grew nearly 20 percent year-over-year to $2.73, easily topping the Wall Street consensus of $2.58.
Second quarter revenue climbed 15 percent to $5.47 billion, surpassing analysts' expectations of $5.27 billion.
Growing Agriculture
Monsanto's agricultural productivity segment soared nearly 37 percent in the second quarter, finishing with sales of around $1.3 billion.
Corn Gets Monsanto Through the Maze
Monsanto's corn seed and traits category was the sole growth driver for the agricultural product supplier's seed and genomics segment. It grew 16.5 percent during the quarter to $3.28 billion in sales.
The company attributes its success in this regard to a record second season in Brazil and a strong performance in its US corn business.
All other portions of this segment experienced a sales decline during the second quarter. The worst performance was in the cotton seed and traits category, which declined nine percent to $60 million.
Overall, the seed and genomics segment rose almost 11 percent to $4.35 billion.
Guidance Doesn't Grow Enough
The company has raised its full-year EPS guidance to $4.40 to $4.50. However, even at the high end of this range, it would still fall short of the $4.57 analysts expect.
Monsanto Harvests Rosetta Green
On March 5, Monsanto acquired Rosetta Green, Ltd., an Israeli company that develops "improved plant traits" for the agriculture and biofuel industries. Financial terms of the deal were not disclosed.
Milking the Soybean Market
On March 26, DuPont (NYSE: DD) and Monsanto announced a series of technology licensing agreements to expand the range of seed products they could offer farmers.
The deal includes a multi-year, royalty-bearing license for Monsanto's next-generation soybean technologies in the US and Canada. DuPont Pioneer will make four annual fixed royalty payments from 2014 to 2017 totaling $802 million. And, the Wilmington, Delaware-based firm will pay per unit royalties for certain products for the life of the agreement with annual minimum payments through 2023 totaling $950 million.
Also, DuPont Pioneer will receive regulatory data rights for the corn and soybean traits previously licensed from Monsanto.
Meanwhile, Monsanto will receive access to certain DuPont Pioneer corn defoliation and disease resistance patents.
This deal is subject to regulatory approvals.
Case Closed
As part of the mentioned deal with DuPont, both companies agreed to dismiss their respective antitrust and first-generation Roundup Ready® patent lawsuits pending in US federal court.
Stock Growing
Monsanto closed near $106 on Monday, reaching its highest point in 4.5 years. However, it dipped nearly two percent on Tuesday and closed at $104.
Now, on word of its successful second quarter, the stock is on another upswing. This is despite the company's below-par guidance.
Monsanto is up around 0.5 percent on Wednesday.
Posted-In: Earnings News Guidance M&A Best of Benzinga
View Comments and Join the Discussion!