Trade Foster Wheeler For These Oil Services Stocks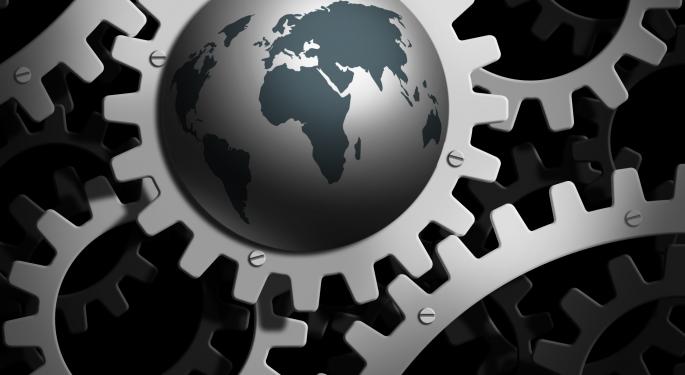 Shares of oil services firm Foster Wheeler (NASDAQ: FWLT) are plunging 17 percent on volume that has already tripled the daily average following a slack fourth-quarter earnings report.
For the quarter, Foster Wheeler said it earned 27 cents a share on revenue of $735.3 million. Analysts expected 46 cents a share on revenue of $981.67 million.
Making matters worse is the 2013 guidance. Without getting into specifics, Foster Wheeler CEO Kent Masters said in a statement "As we look ahead to the balance of 2013, we anticipate a continuation of a mild economic recovery globally. In such an environment, we expect adjusted diluted earnings per share in 2013 to be flat to moderately down as compared to 2012..."
As it is, Foster Wheeler's full-year 2012 adjusted EPS of $1.54 a share was well below the consensus estimate of $2.03 and now it looks like the 2013 number will be below last year's. With a market cap of just over $2 billion, Foster Wheeler is barely in mid-cap territory, let alone what can be considered a "bellwether" stock for the oil services sector.
That is good news because this week's struggles for the oil services group at large could be creating buying opportunities for prescient, selective investors. Just remember to forgo Foster Wheeler.
Atwood Oceanics (NYSE: ATW) Atwood's primary business is the drilling of exploratory and developmental oil and gas wells with 12 offshore rigs and three deepwater units. Yes, despite the onshore shale boom in North America, oil companies are still investing heavily in offshore exploration.
Unlike Foster Wheeler, Atwood's last quarterly report was quite sound as the company earned $1.10 a share in the fourth quarter, easily topping analysts' estimate of 93 cents a share. In the third quarter, Atwood crushed estimates by 18 percent.
Then the company proceeded to raise guidance for this year, but for some reason, the stock still appears inexpensive in a sector with a history for trading at attractive valuations. An argument can be made that given Atwood's five-year earnings growth rate of 20 percent, the shares should be trading for close to $100 rather than $50 today. With offshore drilling estimated to soar 61 percent to $200 billion by 2015, it is not surprising analysts like this stock. The average price target is more than 18 percent above Atwood's current share price.
Risk takers and speculative investors should like the fact that Atwood has been mentioned as a possible takeover target.
Transocean (NYSE: RIG) Given its reputation for finding legal trouble, first in the Gulf of Mexico and then in Brazil, Transocean is not a stock one should recommend to his or her grandparents.
That said, the company reached a $1.4 billion settlement with the U.S. Department of Justice in January relating to criminal and civil complaints tied to the 2010 Gulf of Mexico oil spill. Then Brazilian prosecutors dropped criminal charges against Transocean relating to the 2011 Frade Field spill.
With its legal woes behind it, Transocean can now focus on creating shareholder value. Investors will get a glimpse into Transocean's efforts on March 4 when the company reports earnings. Day and utilization rates for the company's rigs have recently shown bullish trends and that will need to continue to support the shares in the near-term.
Over the medium-term, investors should note financier Carl Icahn has taken a stake in Transocean and speculation is rampant as to what Icahn's angle is here. It is unlikely Icahn, or any other investor, could push for a takeover of Transocean given the company long-term debt/equity ratio of 0.92.
However, Icahn could be angling for restoration of Transocean's dividend. Or he could push the company to create a rig master limited partnership as SeaDrill (NYSE: SDRL) did with the creation of Seadrill Partners (NYSE: SDLP).
View Comments and Join the Discussion!
Posted-In: Earnings Long Ideas M&A News Short Ideas Dividends Rumors Commodities Best of Benzinga