RadioShack Posts Weak Earnings, Still Up on Tuesday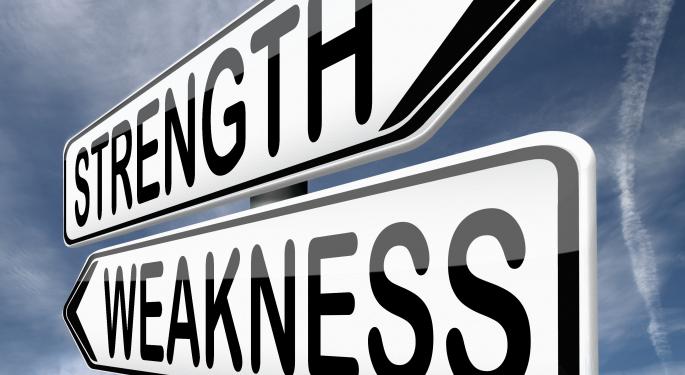 RadioShack (NYSE: RSH) has released its fourth quarter and full-year earnings on Tuesday, coming in far below Wall Street expectations.
The Forth Worth, Texas electronics chain reports a net loss of $0.63 per share. Analysts expected the firm to finish the quarter with a loss of $0.05 per share.
Revenue closed at $1.3 billion for the quarter, narrowly missing the mark of $1.4 billion during the same period in 2011 as well as the $1.36 billion Wall Street hoped for.
EPS came in well below expectations for the year, finishing at a loss of $1.39. Analysts were looking for a loss of $0.67.
Revenue missed the mark for 2012 by a tight margin, finishing at $4.3 billion. Wall Street wanted the company to finish at $4.33 billion. On a year-over-year basis, revenue was down a bit over two percent.
Comparable Store Sales Down
Comparable store sales were down seven percent during the fourth quarter. This was driven by a decline in the consumer electronics and mobility platforms.
For the full year, comparable store sales were down 3.5 percent.
Off Target
In January, RadioShack announced it would end its partnership with Target (NYSE: TGT) in which it helps operate the Target Mobile business in over 1,500 Target stores. The company began operating the postpaid wireless mobility kiosk in Target retail locations in 2009.
According to RadioShack, the segment generated losses since inception. The termination of the agreement will be effective on April 8, 2013.
Radio Shack to Close Stores?
A Reuters report via the Hartford Courant notes that RadioShack may sell assets or close stores if its performance doesn't pick up by 2014.
If the company does close stores, it wouldn't be the first time it resorted to doing so. In 2006, RadioShack closed nearly 500 locations.
Can Radio Shack Rebound?
RadioShack is playing in fiercely-competitive league these days. With tough brick-and-mortar competition from the likes of Best Buy (NYSE: BBY) and Wal-Mart (NYSE: WMT) along with an ever-growing online threat from Amazon (NASDAQ: AMZN), RadioShack faces a growing likelihood of becoming another Circuit City. Investors may recall Circuit City was blown off the map by the competition, most notably Best Buy, and is no longer in business.
And, the company faces stiff competition from other popular retailers. These include The Apple Store and other stores run by phone companies.
According to Yahoo Finance, RadioShack currently rests in fourth place in US consumer electronics sales behind Best Buy, Wal-Mart and Dell (NASDAQ: DELL).
Market Reaction
Over the past month, RadioShack has hovered in the $3 to $3.50 range. And, despite its weak earnings report, it continues to do so on Tuesday.
RadioShack is up around three percent, perhaps as investors learn of the company's plans to close stores, if necessary.
Posted-In: Earnings News Best of Benzinga
View Comments and Join the Discussion!