AIG Tops Estimates, Rises on Friday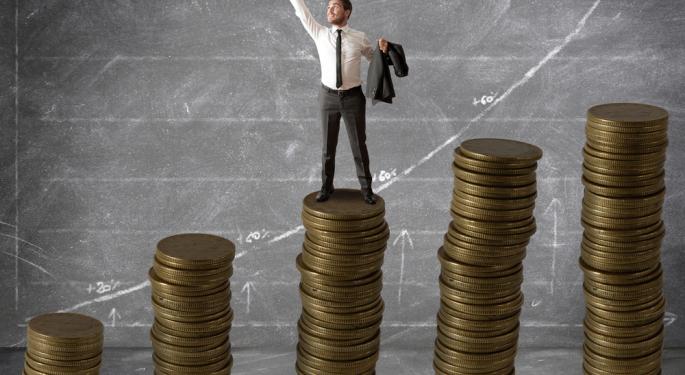 AIG (NYSE: AIG) blew away analysts' expectations with its latest earnings release and is riding high in the aftermath.
The New York City-based insurance firm posted a fourth quarter EPS of $0.20, falling far short of the $0.77 per share posted during the same period in 2011. Yet, it finished well above the Wall Street consensus of a an $0.08 per share loss.
EPS finished down for the year, closing at $0.77 versus $1.16 per share in 2011.
Net income, or lack thereof, was down sharply during for the quarter. After finishing Q4 2011 with a net income of $21.5 billion, AIG reports a net loss of $4 billion this time around. This was largely impacted by a $4.4 billion loss from the sale of International Finance Lease Corporation. Also, the company attributes $1.3 billion in losses to Hurricane Sandy.
For the year, net income was down substantially, as well. After finishing 2011 at $20.6 billion, AIG rounded out 2012 with a net income of $3.4 billion.
Taxpayers Unite
The US Department of the Treasury completed a registered public offering of its remaining shares of AIG common stock, raking in $7.6 billion in proceeds during the quarter. As a result, the US Government has been fully repaid for the $182.3 billion of financial assistance it provided to the firm as a result of the financial crisis and generated a return of $22.7 billion on that amount.
Additionally, according to AIG, the US Treasury still holds warrants to purchase approximately 2.7 million shares of AIG common stock, the sale of which is expected to provide an additional return to taxpayers.
This should help heal the massive black eye the firm received for its role in the financial crisis. The $182.3 billion it accepted equaled roughly 1.3 percent of US GDP in 2008. And, among other things, the firm was lambasted for spending hundreds of thousands of dollars on company getaways while asking Uncle Sam for billions more.
Ironically, as Thomson Reuters reported in January, AIG filed a lawsuit against the Fed over the terms of the bailout. The company did, however, decline to participate in a lawsuit with Starr International Company against the US Government earlier that month after a public outcry essentially forced its hand.
Market Reaction
AIG has hovered in the mid-to-high $30s over the past month and continues to do so on Friday. The stock is up over 2.5 percent.
Posted-In: Earnings News Legal Best of Benzinga
View Comments and Join the Discussion!