Millennial Media Plunges Because of a Bad Management Decision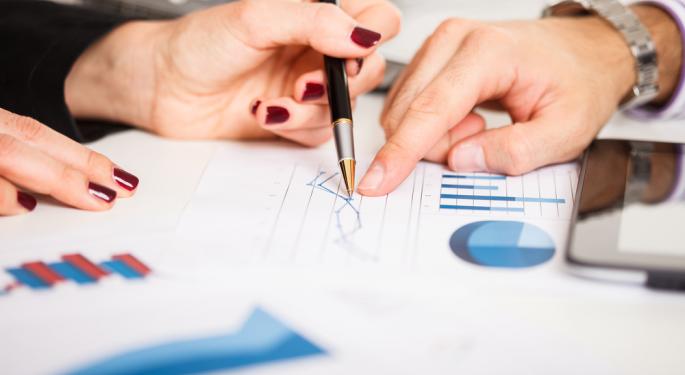 Shares of Millennial Media (NYSE: MM) plunged more than 37 percent on Wednesday after trading 16.8 million shares—twice the normal volume.
Millennial Media is in the mobile business—a battleground industry that market watchers and companies from Silicon Valley startup to Google (NASDAQ: GOOG) and Facebook (NASDAQ: FB) see as the next untapped gold mine for advertisers.
According to MobiThinking, mobile ad spending is projected to grow from $790 million in 2010 to $4 billion in 2015 with the local ad market will grow from $404 million to $2.8 billion in the same time period.
And that's only United States data. Japan already spends more on mobile advertising than the United States. In 2009, the country was spending $1.14 billion on mobile advertising with a year over year growth rate of 12.9 percent.
Millennial Media provides worldwide mobile advertising solutions making it highly levered to statistics like these so why would the stock drop 37 percent? There's nothing wrong with the mobile ad space other than American companies' almost frustrating inability to capitalize on it.
Google is probably the best at it but Facebook, despite the company patting itself on the back for its efforts, continues to miss out on lucrative advertising dollars because its efforts haven proven good but far from great.
The story of MM doesn't appear to be a function the industry. Shares fell to $8.95 on news of a disappointing revenue forecast. Bloomberg reports that the company projected revenue of $270 to $280 million—a shocking forecast compared to analyst expectations of $288.75 million.
What caused investors to sell and run? In more diversified businesses like Google, soft mobile stats aren't nearly as much of a concern but having money tied up in a $700 million company completely dependent on mobile ad sales makes for a nervous investor.
Since its IPO in March of last year, Millennial Media has lost 64 percent of its value. Investors bid up the stock this month looking for better news than what they heard yesterday.
What is the company's explanation for the soft revenue forecast? According to CEO Paul Palmieri, the shortfall was a strategic decision to no longer go after small customers and larger deals that haven't yet materialized. Palmieri went on to say that it wasn't until the end of the quarter that the effects of not servicing lower revenue clients became clear.
What's clear is that it didn't have enough larger accounts to make up for the revenue stream of the smaller accounts and going forward—at least in the short term—the company will pay the price.
Posted-In: Facebook Google Millennial MediaEarnings News Guidance Events Best of Benzinga
View Comments and Join the Discussion!