Avon Tops Estimates, Surges on Tuesday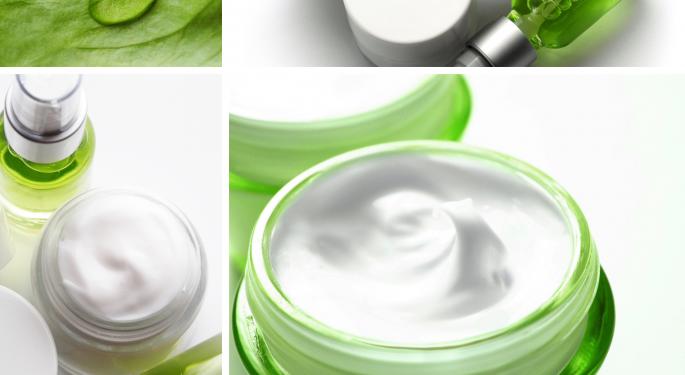 Avon Products (NYSE: AVP) reports a strong fourth quarter, topping EPS expectations by a considerable margin.
Analysts hoped for the New York firm to close the fourth quarter at $0.27 per share. Although the firm did not match its fourth quarter 2011 EPS of $0.51, it easily topped this expectation with an EPS of $0.37.
From an annual perspective, EPS was down, as well. After finishing 2011 at $1.64 per share, Avon rounded out 2012 at $0.85 per share. Yet, the company managed to top analysts' expectations of $0.76 per share.
Fourth quarter revenue dropped one percent year-over-year, but was on par with expectations. Wall Street was looking for $3 billion and the firm finished with exactly that amount.
Total revenue for the year was down five percent at $10.7 billion. However, analysts were looking for $10.72 billion, so the firm lived up to expectations.
Declining Sales in Asia Pacific and North America
Total revenue in the Asia Pacific region dropped three percent for the quarter due to weakness in China, according to the firm. Sales in the world's second largest economy declined 23 percent during the quarter.
For the year, sales in the Asia Pacific region dropped four percent.
Meanwhile, Avon's sales in North America declined 12 percent as compared to Q4 2011. The firm attributes this primarily to a decrease in active representatives.
North America revenue also dropped significantly for the year, finishing down eight percent.
Mixed Results in EMEA and Latin America
Avon had a positive quarter in Europe, the Middle East and Africa (EMEA) as well as Latin America. Revenue climbed one and two percent in the respective regions.
However, total 2012 revenue was down on both fronts. In the EMEA region, revenue declined seven percent. Sales in Latin America dropped three percent during the year.
Avon to Take a Hit in Venezuela
The Venezuelan Government intends to devalue the country's currency (Bolivars) by around 32 percent effective Wednesday, February 13. As a result, the official exchange rate is expected to change from 4.30 to 6.30 Bolivars per US dollar.
Avon, which does business in the South American nation, expects an after-tax loss of approximately $50 million during the first quarter and another approximately $50 million in estimated charges primarily during the first half of 2013.
Market Reaction
Avon's earnings have been well-received on Wall Street thus far on Tuesday.
The stock has eclipsed $20 for the first time since mid-May of 2012. It currently rests at around $22.60.
Avon is up over 19 percent on Tuesday.
Posted-In: Asia Pacific EMEA latin america North americaEarnings News Best of Benzinga
View Comments and Join the Discussion!