Level 3 Communications Gets Hammered on Earnings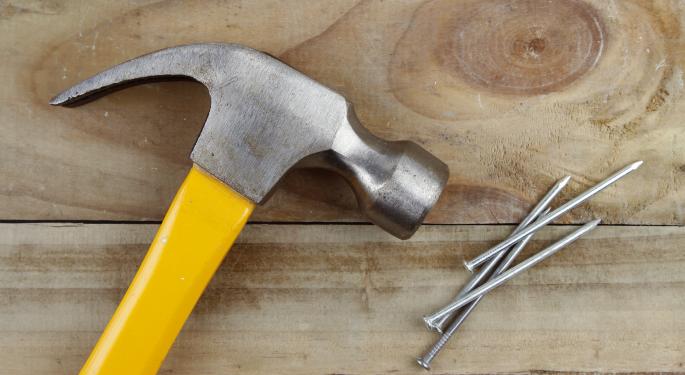 Level 3 Communications (NYSE: LVLT) is taking a pounding on Tuesday on word of a paltry fourth quarter.
The Broomfield, Colorado firm's revenue was on par with Wall Street expectations. Analysts were looking for $1.61 billion and that's just what they got. The firm finished at this figure, topping Q4 2011 by two percent.
Revenue was up slightly for the year, as well. After finishing 2011 with $6.32 billion, the communications firm closed 2012 at $6.38 billion - a one percent increase.
However, EPS was way off base for the quarter. Analysts expected a loss of $0.18 per share. Level 3 finished with an adjusted loss of $0.16.
Yet, the fourth quarter finished better than the same period in 2011, when the firm finished with a loss of $1.15 per share. Similarly, yearly EPS (or lack thereof) was better, finishing at a loss of $1.96 versus a loss of $4.28 in 2011.
Conquering the Americas
Level 3 saw revenue increases in both the fourth quarter and full year in the Americas.
Fourth quarter revenue in North America finished at $1.02 billion - a five percent gain year-over-year. For the year, it finished up five percent at $4.03 billion, representing 63 percent of the company's total revenue.
Meanwhile, in Latin America, fourth quarter revenue rose nine percent year-over-year. Overall, revenue rose five percent in 2012 in this part of the world.
Uphill Battle in Europe, Middle East and Africa (EMEA)
On the EMEA front, fourth quarter revenue was down three percent year-over-year. For the entire year, it was down seven percent.
Market Reaction
Level 3 has been the punching bag of choice on Wall Street on Tuesday.
Since mid-December, the stock has hovered in the $22.50 to $24.00+ range. However, it is around $21.50 as of this writing and rests at its lowest point since December 17, 2012.
Yet, while past performance doesn't guarantee anything, investors who hold this stock may not want to cut and run just yet. The stock has had a remarkable string of consistency over the past two years.
From February through mid-October of 2011, the stock stayed in the $1.30 to $2.00+ range on just about every day. Then, there was a 1:15 stock split, and the price climbed accordingly to just over $23. Since that time, it has hovered in the high teens to mid $20s without any major upswings or downswings.
Level 3 is down over 13 percent on Tuesday, but remains well within its normal range over the past two years.
View Comments and Join the Discussion!
Posted-In: EMEA latin america North americaEarnings News Tech Best of Benzinga