Acme Packet Bought by Oracle, Shares Surge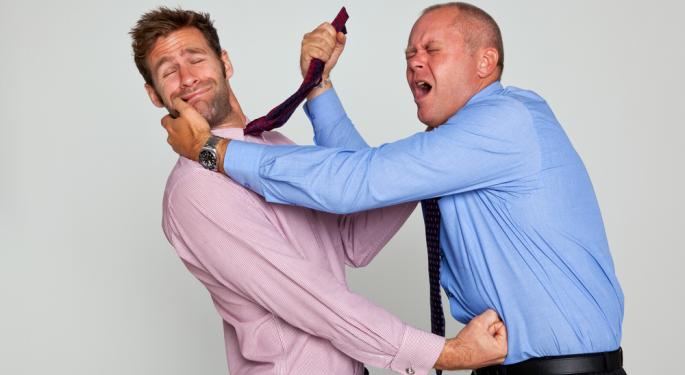 Oracle (NASDAQ: ORCL) has entered an agreement to purchase control of tech firm Acme Packet (NASDAQ: APKT). The Redwood City, California company will make the purchase for $29.95 per share for a total of approximately $1.7 billion, net of Acme Packet's cash.
According to Oracle, "The combination of Oracle and Acme Packet is expected to accelerate the migration to all-IP networks by enabling secure and reliable communications from any device, across any network."
In this regard, Bhaskar Gorti, Senior Vice President and General Manager, Oracle Communications, states "This combination will enable secure and reliable delivery of real-time interactive communications through the most comprehensive, best-in-class communications portfolio in the industry."
The transaction has been unanimously approved by Acme Packets' board of directors. It is expected to close during the first half of 2013.
Acme Packets Tops Earnings Estimates
Acme Packets reported its fourth quarter results on Monday.
Revenues were down nearly 15 percent year-over-year, finishing the quarter at $70.7 million as compared to $83 million in 2011. EPS results also came in weak on a year-over-year basis at $0.09 per share versus $0.26 in the same period of 2011.
Yet, analysts expected revenues of under $69 billion and an EPS of $0.08. Thus, although results were down from last year, the company narrowly edged expectations.
Weak Year Leads to Buyout?
The move comes at an interesting time for Acme Packets.
2012 was a rather weak year for the Bedford, Massachusetts firm. The company finished with substantially lower figures in both revenue and EPS in each of the first three quarters as compared to 2011. As mentioned, fourth quarter earnings came in above expectations, but were still lackluster in comparison to the same period in 2011.
With struggling financials, it is possible the firm decided it was better to be swallowed up by Oracle than ride a sinking ship into the abyss.
Market Reaction
Oracle has traded in the mid-$30s though January and into February. Despite the news, it continues to trade in this range.
Oracle is down around one percent on Monday.
Acme Packets, however, has experienced a surge on word of the buyout. After trading in the high-teens to low-$20s since early November, the stock has risen above $29.50 as of this writing.
The company is up over 23 percent on Monday. It is at its highest point since eclipsing $30 in intraday trading on May 3, 2012.
Posted-In: Earnings News M&A Intraday Update Movers Tech Trading Ideas Best of Benzinga
View Comments and Join the Discussion!