Logitech Drastically Below Estimates, Plunges on Earnings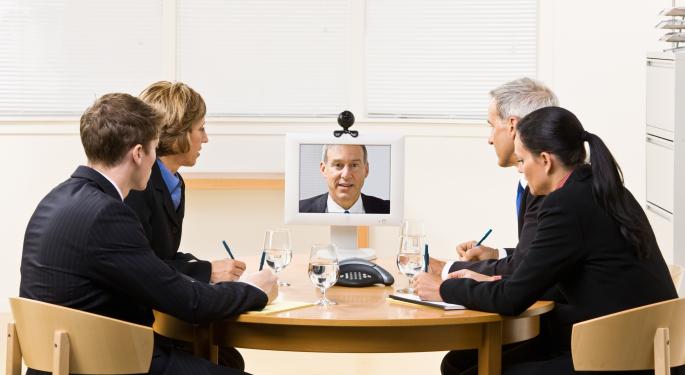 Swiss tech firm Logitech (NASDAQ: LOGI) is on the downslide after a weak earnings release.
The highlight (or lack thereof) is a net loss of $1.24 per share, missing estimates by $1.55. Analysts expected the computer hardware and software maker to pull off a positive EPS of $0.31.Year-over-year, EPS was down nearly 500 percent.
Sales were also down big during the quarter. After finishing the third fiscal quarter of 2012 at $715 million, Logitech raked in $615 million during the most recent period.
Most notably, the company saw a 23 percent decline in original equipment manufacturer (OEM) sales. Also, the Swiss firm struggled with retail sales in Europe, the Middle East and Africa (EMEA), with sales down 20 percent on this part of the globe. Retail sales in the Americas and Asia fared better, but were still down eight and 11 percent, respectively.
Credit Suisse Downgrade
As a precursor to its earnings woes, Logitech dropped a notch on the ratings scale on January 15. As American Banking & Market News reported, research analysts at Credit Suisse downgraded the struggling firm from Neutral to Underperform.
Less PC Sales, More Trouble for Logitech
Logitech suffers from the same problem as Dell (NASDAQ: DELL). With much of its lineup involving PC peripherals, consumer gravitation toward mobile devices has moved the company's core products toward increasing obsolescence.
As President and CEO Bracken P. Darrell states, "As we articulated when we started the third quarter, continued weakness in the global PC market was the primary factor in our disappointing Q3 results."
If PC sales continue to decline - a likely scenario - the future for Logitech is very much in doubt. According to Darrel, "We are developing more mobility-related products, leveraging the powerful growth of tablets and smartphones." However, he goes on to say, "We intend to sustain our leadership in PC platform-related products where we have engineering, distribution and scale advantages. Our goal with PC-platform products is to maximize profitability, while investing selectively in growing categories."
Thus, while Logitech appears to recognize the growing demand for mobile products, it looks like it will remain focused on PC-related products for the time being - perhaps at its own peril.
Market Reaction
As mentioned, Logitech is down in trading on Thursday. In the late morning hours, it is down nearly eight percent.
After rallying to finish at $7.61 on Wednesday, it now sits at around $7. As of this writing, the stock is at its lowest point since November.
Posted-In: Bracken P. Darrell Credit SuisseEarnings News Management Tech Best of Benzinga
View Comments and Join the Discussion!