General Electric Tops Estimates, Rises on Friday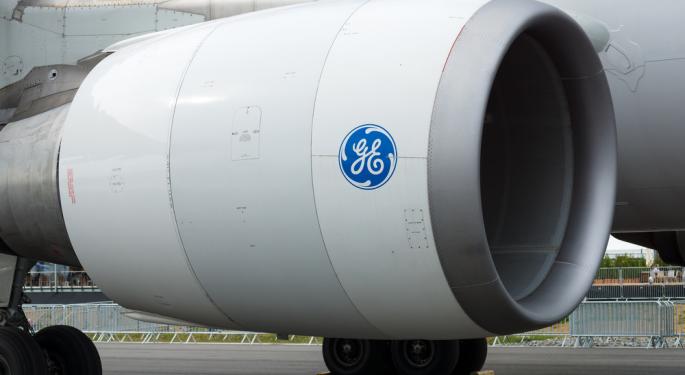 General Electric (NYSE: GE) has released its fourth quarter earnings and the results are better than expected.
Analysts expected the Connecticut machinery giant's EPS to finish at $0.43 per share. GE rounded out the fourth quarter with $0.44 per share, narrowly edging this estimate.
The company reports fourth quarter revenue of $39.3 billion, up 3.5 percent year over year.
Also, GE reports its largest backlog in history. It now sits at $210 billion.
For the year, GE posted revenues of $147.4 billion, matching the previous year's results. However, it reports a full year EPS of $1.52, up 16 percent from 2011.
The positive earnings come on the heels of several other bouts of good news this week for the world's third largest public company. On January 14, the company reported securing a $10 million contract to supply technology to the world's largest waste water treatment plant in Abu Dhabi, UAE.
The same day, GE Capital Retail Bank noted the closure of a deal to secure $6.4 billion in deposits from MetLife (NYSE: MET). A day later, GE announced it won a $500 million contract to supply turbo-machinery equipment and services to oil giant Petrobas (NYSE: PBR).
Other deals the company announced this week include the use of its zero liquid discharge technology at two Texas power plants and that China National Petroleum Corporation will install 5 of its J620 Jenbach cogeneration units at its new data center in Beijing.
Yet, the news hasn't been all rosy. According to Reuters, authorities in the US, Europe and Japan have grounded Boeing (NYSE: BA) 787 Dreamliners after numerous battery-related problems.
This could affect GE's shipment of GEnx engines, which power the aircraft. However, GE CFO Keith Sherin told investors, "We haven't had any changes from the demand production schedule from Boeing on that yet", as notes the Reuters report.
Still, with GE's positive momentum as 2013 gets underway, investors have reacted accordingly on Friday. GE has hovered up around 2.5 percent in morning trading. As of this writing, the stock sits at $21.90 - the highest it has been in the past month.
With a massive backlog and the successful close of several key deals this week, investors will likely favor GE in the foreseeable future. Look for GE to remain up as it rides the wave of good news and successful earnings into late January.
Posted-In: China National Petroleum CorporationEarnings News Best of Benzinga
View Comments and Join the Discussion!