Inexpensive, Low Debt, High ROE Stocks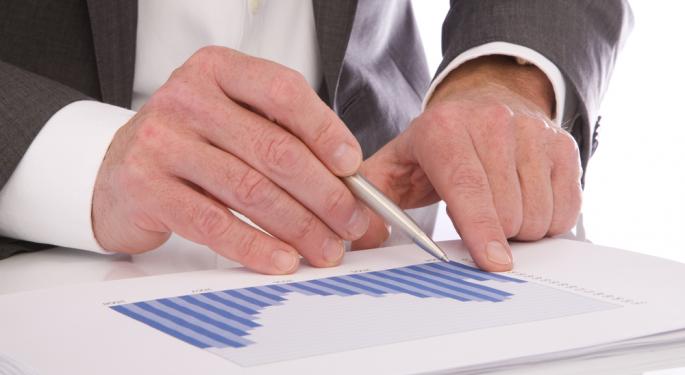 A vital profitability metric, return on equity tells investors investors investors how profitable a company is relative to the total amount of shareholder equity on that firm's balance sheet. A robust return on equity, or ROE, percentage indicates a company is or has the potential to be proficient at internal cash generation.
In other words, ROE can be a telling metric for investors. However, there can be dangers in reaching for high ROE stocks that have elevated price-to-earnings ratios or even worse, high debt/equity ratios.
With that in mind, the following group of stocks comes from a screen that included the following parameters: ROE of at least 30 percent, a debt/equity ratio of 0.1 or below and a forward P/E of 15 or less. All told, nearly 40 stocks across an array of sectors and market values appeared on the list. That group was pared to include some familiar and obscure names.
Apple (NASDAQ: AAPL) The world's largest company by market value can be considered stellar when measuring it by the three aforementioned metrics. Apple's ROE is nearly 43 percent with no long-term debt and investors get all that with at just more than 10 times next year's earnings.
Then there is Apple's cash position, which by some accounts is $121 billion or an amazing $128 per share. If Apple's cash hoard was its own company, it would be larger than half of the 30 Dow Jones Industrial Average members.
Still, Apple is not perfect. No company, but Apple has uncanny knack for attracting critics. Those critics purport that competitors such as Google (NASDAQ: GOOG) are making headway in the smartphone and tablet battles. They also allege that Apple is suffering from an innovation. That issue is more dangerous over the long-term than the competition conundrum because a lack of innovation could prove damaging to Apple's incredible brand loyalty.
Bottom: Reports of Apple's demise are premature, but the stock is volatile and despite is impressive fundamentals, this name is not for every investor.
Telecom Argentina (NYSE: TEO) The AT&T (NYSE: T) or Verizon (NYSE: VZ) of Argentina has one thing going for it: A dividend yield of 8.9 percent, which is well in excess of this company's U.S. counterparts. Telecom Argentina has barely any long-term debt and an ROE of nearly 33 percent. Investors get both of those fine attributes for less than four times next year's earnings.
In theory, there should be a lot to like about Telecom Argentina, but there is one major real world problem that needs to be acknowledged: Where this company does business. Argentina, South America's third-largest economy, is on the brink of its second sovereign debt default this century. That speculation along with a government that can only be deemed as hostile to free market principles has sent shares of Telecom Argentina down almost 39.5 percent this year.
Recently, credit default swaps used to protect against an Argentine default surged and Fitch Ratings said another default there is probable. Argentina is also at risk of losing its frontier market status. All of those factors significantly muddle the outlook for any Argentina-based firm, Telecom Argentina included.
Ross Stores (NASDAQ: ROST) When evaluating Ross, the discount retailer of higher end apparel and accessories, TJX Cos. (NYSE: TJX) must be considered as well. After all, TJX, the operator of the T.J. Maxx, Marshalls, Winners, HomeSense, HomeGoods, and T.K. Maxx brands, is Ross's nearest rival.
Neither company has large long-term debt/equity ratio, but TJX's ROE is more than 600 basis points better than Ross's. In favor of Ross, the stock is slightly cheaper on a forward P/E basis. However, while acknowledging past performance is no guarantee of future returns, it must be said that shares of Ross are up about 21 percent this year while TJX has surged nearly 39 percent. Additionally, Ross is off 17.9 percent over the past 90 days while TJX is down just 2.7 percent over the same time.
Posted-In: Earnings Long Ideas News Short Ideas Retail Sales After-Hours Center Markets Movers Best of Benzinga
View Comments and Join the Discussion!