Home Depot Results Beat Expectations on "Healing" Housing Market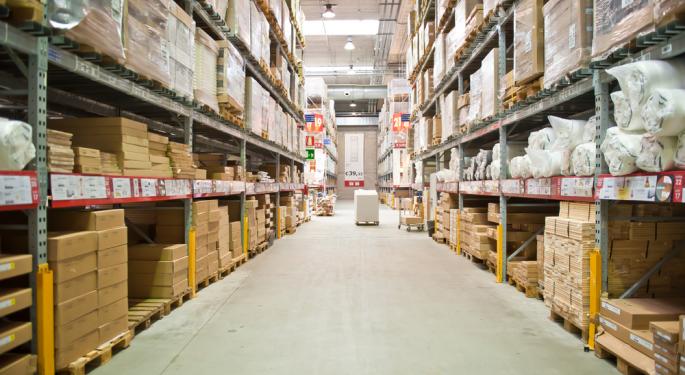 The Home Depot (NYSE: HD) announced third quarter earnings this morning that beat analyst expectations. "Our third-quarter results were better than we expected and reflected, in part, what we believe is the start of the path toward the healing of the housing market," said Frank Blake, chairman & CEO in a press release issued this morning.
Home Depot recorded earnings per fully diluted share of $0.74, excluding an $0.11 per share charge for closing seven stores in China. Sales totaled $18.1 billion, up 4.6 percent from the third quarter of 2011. Same store sales for all stores open for at least one year were up 4.2 percent during the third quarter. Same store sales in the United States were up 4.3 percent over the same period.
Based on the positive results for the third quarter, Home Depot raised its full year guidance for fiscal year 2012 (53 weeks). Sales growth is expected to be 5.2 percent while fully diluted earnings per share are expected to be $2.92, up 18 percent. Adjusted earnings per share, excluding the $0.11 per share charge for closing stores in China and adjusting for share repurchases is expected to be $3.03, up 23 percent.
The continued improvement in Home Depot's sales and earnings comes as the U.S. housing market is beginning to recover. "New-home sales in September climbed 5.7 percent to a 389,000 annual pace, the most since April 2010, according to the Commerce Department," Bloomberg Businessweek wrote. "Housing starts that month jumped 15 percent to the fastest rate since July 2008, a report last month showed."
Bloomberg Businessweek also pointed out that housing values have risen for two consecutive quarters. "More than 1.3 million homeowners who had owed more than their property was worth have moved above the break even point on their homes, according to CoreLogic of Santa Ana, California. U.S. home prices rose 4.6 percent in August from a year earlier, according to the service."
Home Depot reported the number of customer transactions during the quarter rose 1.7 percent to 331 million while the average value per transaction increased by 2.9 percent to $54.55. Higher prices for lumber and appliances helped to push the average transaction value higher.
As of midmorning, Home Depot shares have traded as high as $64.30, a new high for the year and closing in on the all-time high of $70.00 reached on April 12, 2000.
Posted-In: Earnings News Guidance Best of Benzinga
View Comments and Join the Discussion!