VIVUS Shares Hit Hard After Earnings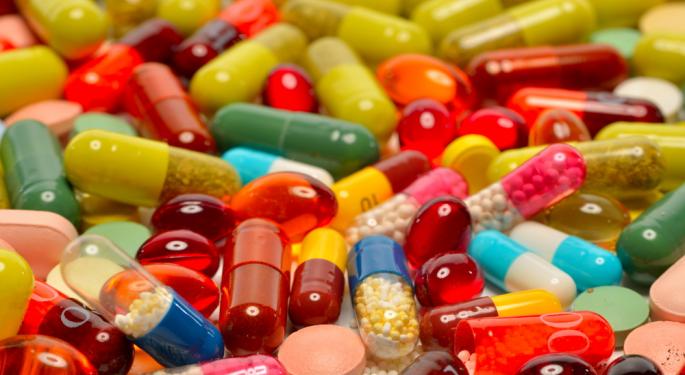 Obesity drug manufacturer VIVUS (NASDAQ: VVUS) slumped 22 percent in early trade Tuesday, as the company reported a net loss of $40.40 million or $0.40 per share in the third quarter. Analysts and investors had anticipated losses of $0.32 for the recently approved Qsymia makers. VIVUS announced that revenue came in at $41,000; revenue was derived from shipment of the company's obesity drug (approved by the FDA in July) from certified pharmacies to patients.
Marking VIVUS' lowest intraday value since February 21, losses were attributed to higher spending linked to general and administrative expenses related to marketing Qsymia. Administrative and general expenses increased from $5.2 million to $31.3 million compared to the previous year. Research and Development costs edged up from $3.7 to $9.3 million.
The company, however, explained that the hefty out-of-pocket costs discouraged patients from following through on their prescriptions. During a conference call, VIVUS spoke about issuing coupons to encourage uptake by reducing out-of-pocket costs.
Another option the company may explore could be partnering with a giant drug maker with a strict focus on primary care doctors.
Investors are now poking holes at the California-based company which had gained 53 percent through the year, citing weaknesses in its target strategy. The company is said to have shifted focus from primary care physicians to specialty doctors who are less likely to prescribe Qsymia.
VIVUS' Qsymia is the first prescription weight-loss drug to hit the market in over a decade. In addition to being the first, from a pool of three obesity-driven stocks, to report earnings this quarter. The other two in this high profile category include: Orexigen Therapeutics (NASDAQ: OREX) and Arena Pharmaceuticals (NASDAQ: ARNA).
VIVUS appears to be very much a small cap company after reporting a revenue of only $40,000 which is way below analysts' $350,000 mark estimates.
View Comments and Join the Discussion!