New Setups Will Yield New Leadership: Patience for Now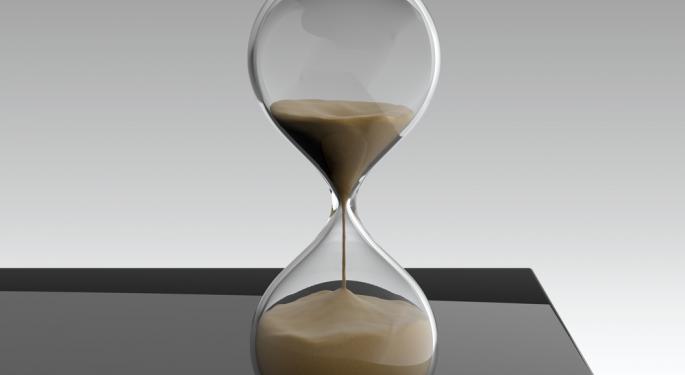 It's great to be back. After a two-day hiatus, major averages were poised for a higher open Wednesday as New York and the East Coast remain in recovery mode from Hurricane Sandy.
It's easy to get sucked into the market on a day like today, but the market remains in a downtrend until proven otherwise. It's too early to say that a meaningful market uptrend is right around the corner. A buy signal won't be seen today, but one could be seen as early as Friday in the Nasdaq Composite so it's important to keep paying attention.
The issue for now is that the market landscape is littered with broken charts. Fundamental investors could care less, but technical investors realize that charts hurt by heavy-volume selling need more time to repair. One thing's for sure -- new setups will yield new leadership but they still need more time to take shape. Renewed signs of institutional buying will help their cause, but it's not happening yet.
One name with leadership potential is Stratasys (Nasdaq: SSYS). It's on the speculative side with a market capitalization of $1.6 billion but it brings a lot to the table from a fundamental and technical perspective.
Market-leading growth stocks share several common traits. For example, they all have the "new" going for them where a new product or technology is driving earnings growth and price performance.
Stratasys has it. The company's three-dimensional prototyping systems continue to gain traction in automotive, aerospace and industrial markets. It's expected to grow annual earnings by 34 percent this year and 20 percent in 2013.
The stock enjoyed a first-stage base breakout in April, a second-stage breakout in July. Now, it's working on the right side of a potential third-stage base ahead of its November 2 earnings report before the open. The consensus estimate calls for profit of $0.37 a share, up 37 percent from a year ago with sales up 23 percent to $48.9 million. Competitor 3D Systems (NYSE: DDD) reported robust earnings last week so it wouldn't be surprising to see a big beat on the bottom line and top line from Stratasys.
Stratasys also has something else going for it. Mutual fund ownership has been increasing in the stock over the past three quarters. With the company's solid track record of execution up to now, there's no reason to think this trend won't continue. Meanwhile, audio chip designer Cirrus Logic (Nasdaq: CRUS) has its share of supporters. Many believe it can continue its leadership role in coming months.
The company reports earnings after the close today. The consensus estimate calls for profit of $0.71 a share, up 115 percent from a year ago with sales up 78 percent to $180.8 million. Solid growth, indeed, but Cirrus is heavily reliant on Apple for revenue. Institutional investors have been selling Apple since late September, partly due to concerns about growth going forward. If growth starts to slow at Apple, it won't be good news for Cirrus.
Another blemish for Cirrus is that from a technical perspective, buying demand seems to be drying up in the stock. It broke below its 50-day simple moving average in late September. It's tried to rally back above the line a few times since then, but has been turned away each time. Renewed signs of institutional buying would help its cause, but it looks like a tired stock.
Several other stocks with outstanding fundamentals are set to report earnings this week, including Visa (NYSE: V), Catamaran (Nasdaq: CTRX), Watson Pharmaceuticals (NYSE: WPI) and Linkedin (Nasdaq: LNKD).
Stock chart: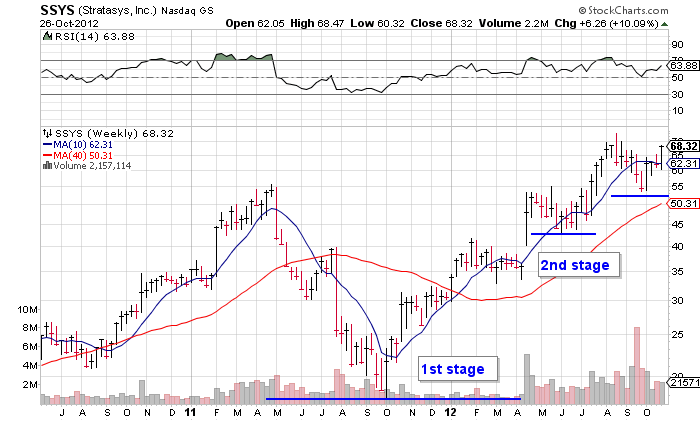 Posted-In: Hurricane SandyEarnings Long Ideas News Movers Tech Trading Ideas Best of Benzinga
View Comments and Join the Discussion!