It's All Bad News For ImmunoGen After 1Q13 Earnings Release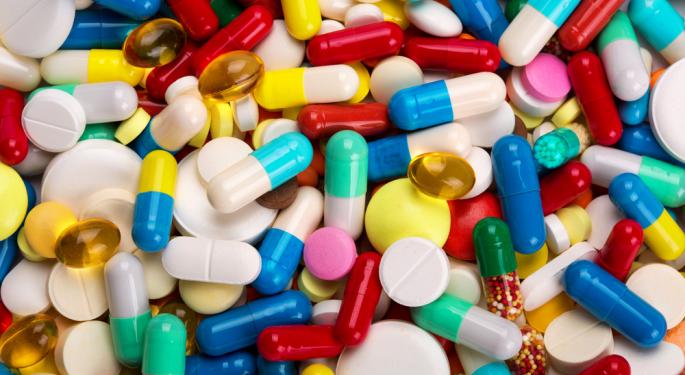 ImmunoGen (NASDAQ: IMGN) announced earnings results Friday for the first quarter of the financial year 2013, which sent shares plunging during trading. The biopharmaceutical company has a reputation in manufacturing anti-cancer products by using its Targeted Antibody Payload (TAP) technology and antibody expertise.
Following today's earnings release, along with product updates and quarterly guidance, ImmunoGen, which operates in an industry that some analysts view as next to gambling, seems to be losing on all its bets.
The company posted a bigger loss than realized after it reported a net loss of $25.2 million, or $0.30 per share, as compared to last year's loss of $19.5 million ($0.26 per share), representing a 13.33 percent increase in net loss. This came against a massive 64 percent increase in revenue, from $2.5 million to $4.1 million.
ImmunoGen registered a significant increase in revenue from its research and development fees from $1.1 million to $1.4 million, as compared to a decline in revenue generated from license and milestone fees, which fell to $0.9 million from 1.2 million reported last year. Ironically, the company registered 500 percent growth in revenues from the clinical material reimbursement, which in actual sense cancels out with the initial expenditure on the materials.
ImmunoGen's operating expenses were up 33.2 percent, at $29.3 million, as compared to last year's $22 million. Research and developments expenses accounted for $23.7 million, which represents an increase of $6.5 million from the year ago period. Administrative expenses increased by $0.8 million to $5.6 million for the quarter year-over-year.
The revenue versus expenses exhibited by ImmunoGen explained the reason why some investors compare investment in pharmaceutical companies to gambling. The company's expenses are near a thousand-fold when compared to revenue, mainly due to high expenses incurred in research and development. No one knows what the outcome of a drug will bring, a 50/50 chance of success or perhaps less favorable. Numerous companies have moved through several stages of a drug development, only to fail at the last hurdle while the FDA more or less holds the last card.
Aside from registering a further decline in earnings or significant growth in net loss, the company maintained its full-year 2012 guidance of a net loss of about $70-74 million. It anticipates reporting a total cash spending in operations of about $78-82 million, with capital expenses weighted at $4-5 million for the year. The company's projected cash and cash equivalent balance of between $172-176 million is not surprising: after all, it will need it to take calculated risks.
Additionally, Immunogen issued what could be translated as a product Royalties payment warning. The company partnered with Swiss pharmaceutical company Roche (PINK: RHHBY) in a licensing agreement for the development of a breast cancer treatment that the FDA is considering for approval. The drug, trastuzumab emtansine, or T-DM1, combines ImmunoGen's chemotherapy with Roche's Herceptin to better target cancer.
However, according to an SEC 8-K filing Friday, the company had projected royalty receipts beginning from three percent of $250 million to five percent of net sales above $700 million. Notwithstanding, the company also issued a caution that the royalties might be received at a flat rate of two percent.
This news sent the company's shares plunging 16 percent after shedding $2.21 per share, to trade at $11.58.
Posted-In: Earnings News Best of Benzinga
View Comments and Join the Discussion!