Apple Earnings Miss Expectations But Revenues Exceed Estimates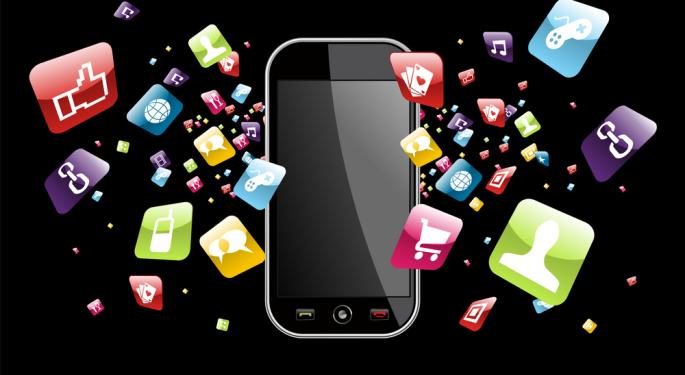 On Thursday afternoon, the collective eyes of the market were focused on Apple's (NASDAQ: AAPL) fiscal fourth-quarter earnings results. The company's quarterly report is frequently the most anticipated event of earnings season and dozens of different stocks that are tied into the Apple ecosystem will be effected on Friday.
Despite reporting record revenues and profit, Apple's financial performance in its fiscal fourth-quarter may leave some investors disappointed. Although the technology giant posted sales that were ahead of Wall Street estimates, its earnings per share fell short of consensus expectations.
The stock was halted for the company's earnings release on Thursday after the closing bell. Subsequently, Apple shares opened lower in the after hours trading session and were last down around 1 percent to $602.90. The stock had been falling in the weeks ahead of the report after hitting a new all-time high of $705.00 last month.
It appears that a decent amount of pessimism surrounding the quarter had already been priced into the stock and that is likely why the shares aren't down more after Apple missed earnings expectations.
Apple reported net income of $8.223 billion or $8.67 per share, compared to $6.623 billion or $7.05 per share, in last year's corresponding period. On an earnings per share basis, profits rose around 23 percent year over year. Despite strong growth, this missed analysts' consensus EPS estimates of $8.75. The high estimate on the Street was $9.68 and the low estimate was $8.00.
Fourth-quarter revenues came in slightly ahead of expectations. Apple reported sales of $35.966 billion versus $28.270 billion in the year ago period. This represents year over year revenue growth of a little more than 27 percent. Analysts had anticipated that Apple would report revenue of $35.80 billion in the quarter. The highest estimate on the Street heading into the report was $38.04 billion with a low estimate of $34.28 billion. Previously, Apple had guided for revenues of $34.00 billion in the fourth-quarter.
Apple's most recent quarter is the first that includes iPhone 5 sales. The iPhone 5 went on sale on September 21 and Apple's fiscal quarter ended on September 29, so the period captured 8 days of new iPhone sales. On the first weekend of the iPhone 5 launch, the company sold around 5 million units.
Total iPhone sales in the quarter were 26.9 million, which represented unit growth of 58 percent versus the prior year quarter. This was well ahead of Wall Street expectations of 25 million smartphones and 46 percent unit growth.
While Apple posted phenomenal iPhone sales in the fourth-quarter, iPad sales were disappointing. The company said that it sold 14 million iPads in the period, representing unit growth of 26 percent compared to last year. This was well below the consensus view on Wall Street which projected iPad sales of between 17 and 18 million units.
In recent days, a number of analysts had lowered their outlook for iPad sales, but Apple still failed to meet these lowered expectations. For example, ahead of the report Sterne Agee analyst Shaw Wu wrote in a note that he was trimming his sales estimate based on channel checks and some commentary from Apple at the launch of the iPad Mini on Wednesday which implied that iPad sales would be below 16 million.
"This is consistent with our supplier checks indicating lower build plans ahead of iPad Mini," Wu wrote. "To be conservative, we are trimming our estimate to 15.8 million units."
The disappointing iPad sales figures in the quarter will likely be a key topic on the company's conference call and investors will be looking for more color about sales heading into the holiday season.
Mac sales for the fourth-quarter were slightly below estimates, with 4.9 million units sold compared to expectations for around 5 million. The figure represents roughly 1 percent growth in Mac sales on a year over year basis compared to expectations for unit growth of around 2.25 percent.
The decline in iPod sales was also larger than expected. Apple said that it sold 5.3 million iPods in the quarter, which was a 19 percent decline versus last year's fourth-quarter. Heading into the report, the consensus view was for a 18 percent sales decline.
Looking ahead to the fiscal fourth-quarter which includes the critical holiday shopping period, Apple once again provided very conservative guidance. The company said that it sees earnings of $11.75 per share on revenues of $52 billion. This is not even close to current consensus estimates calling for earnings of $15.41 per share on revenues of $54.98 billion for the fourth quarter.
Apple, however, has become notorious for providing guidance which is incredibly conservative and the poor outlook will likely be discounted by investors. Essentially, most on Wall Street tend to ignore the company's guidance because it has proven to be way too low nearly every quarter.
Apple also said that its board of directors has declared a cash dividend of $2.65 per share. The dividend will be payable on November 15, 2012, to shareholders of record at the close of the market on November 12, 2012.
Posted-In: Earnings News Guidance Hot After-Hours Center Movers Tech Trading Ideas Best of Benzinga
View Comments and Join the Discussion!