Was OCZ Technology's Guidance Cut Leaked?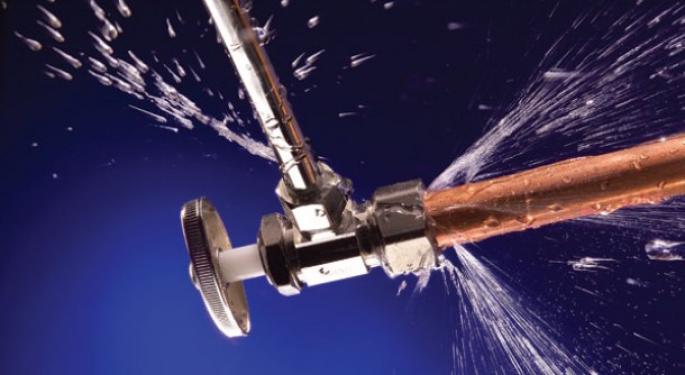 A strange thing happened on Wednesday in shares of OCZ Technology (NYSE: OCZ). Despite a market that was only slightly down, OCZ shares fell throughout the trading session, ending the day down more than 9 percent. There did not appear to be any catalyst for the sell off in the stock, although OCZ is a heavily shorted name with nearly 37 percent of the float sold short.
After the closing bell, the company cut its second quarter revenue outlook, sending the stock down as much as 21 percent in post-market trade. On Thursday, the shares have recouped some of their losses, but were still down more than 18 percent at last check. Volume was extremely heavy in the name.
While Wednesday's large move lower in OCZ may not have been noteworthy as it was happening, it sure started to appear suspicious once the company slashed its guidance only minutes after the market close. One cannot help but wonder if the information was not somehow leaked and was the reason for the persistent selling pressure ahead of the official announcement.
OCZ now expects preliminary revenue for the second quarter in a range between $110 million to $120 million. This compares to prior guidance of $130 million to $140 million. Wall Street analysts' currently have Q2 consensus revenue estimates of $134.41 million.
"Despite achieving bookings in excess of our expectations for our second fiscal quarter, we were not able to meet our previously stated revenue guidance due primarily to constraints in NAND flash supply," CEO Ryan Petersen said in a statement.
While it seems very possible that someone knew something that they shouldn't have known ahead of time regarding OCZ, this is, unfortunately, fairly common. One of the places that this type of suspicious activity is most obvious is in the options market ahead of M&A announcements. There have been numerous deals over the last year that were precipitated by unusual options activity in out-of-the-money calls.
While it can be frustrating for traders to realize that other market participants may be using leaks and inside information to get a leg up on them, the realization that this happens can be useful, as well. At the very least, it should inform traders not to discount bizarre activity in individual equity and options markets. While unusual activity does not always signal a significant corporate event, frequently, a significant corporate event is preceded by unusual activity.
Posted-In: Earnings News Guidance Rumors Management Intraday Update Movers Tech Best of Benzinga
View Comments and Join the Discussion!