Zagg Protecting Apple iPhones and Shareholders
Yesterday, Apple (NASDAQ: AAPL) reported second quarter earnings of $12.30 per share on revenues of $39.2 billion. This was much better than analysts' earnings estimates of $10.04 per share and revenue estimates of $36.7 billion. Shares of Apple saw much strength in Tuesday's after-hours trading, up over 7%. However, Apple was not the only company to benefit. Shares of Zagg (NASDAQ: ZAGG) are seeing much strength as well during Wednesday's trading session.
Zagg manufactures and sells protective coverings, audio accessories, and power solutions for consumer electronics and hand-held devices primarily in the United States and Europe.
The company offers its products under the invisibleSHIELD, ZAGGskins, ZAGGbuds, ZAGGsparq, ZAGGmate, ZAGGfolio, ZAGGkeys, iFrogz, Earpollution, iFrogz, and Earpollution brand names. Its invisibleSHIELD product is a protective film covering designed for iPods, iPads, laptops, cell phones, digital cameras, and the like.
Obviously, most of the devices Zagg's products protect come from Apple, and with Apple selling over 35 million iPhone devices and 11.8 million iPad devices this past quarter, Zagg will likely benefit.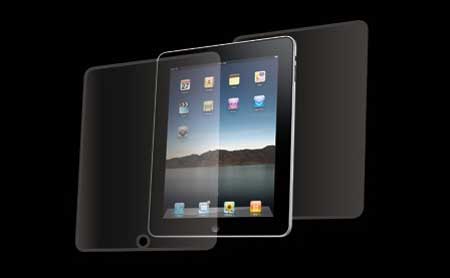 Zagg has a solid market-share in the device-protection industry, and since Apple products are sold at a premium, consumers will like to protect their investments, by literally protecting these devices. One way to defend these "smart" devices against scratches is to buy Zagg's plastic covers and screens.
Benzinga reached out to a few analysts and the general consensus was that investors should key in on iPad sales rather than iPhone sales because the iPad sales have a bigger presence in the United States, where Zagg mainly sells its products.
Also, Zagg's iPad products have higher price points and margins, which help Zagg's bottom line. Analysts stated that Zagg was much more prepared for the new iPad launch this time around compared to other launches, and the company has much more offerings, with different colors and styles.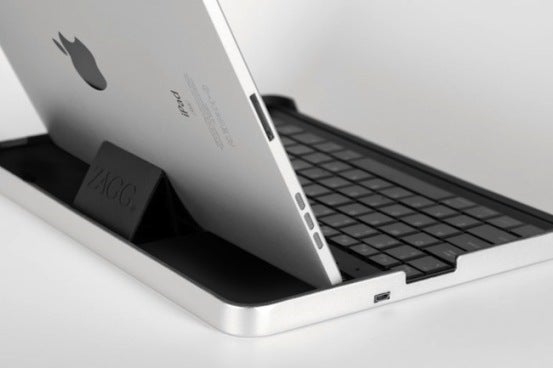 The analysts Benzinga spoke to said they witnessed many of Zagg's products were sold out on Zagg's website during the quarter, insinuating strong consumer demand. Finally, analyst's are expecting Zagg to report a good quarter on May 3rd, and a strong likelihood of Zagg announcing new products.
Currently, shares of Zagg are trading about 7% higher at $11.41. Zagg is also trading up over 60% year-to-date.
Posted-In: Earnings News Events Intraday Update Movers Tech Best of Benzinga
View Comments and Join the Discussion!