KULR is Leading the Battery Revolution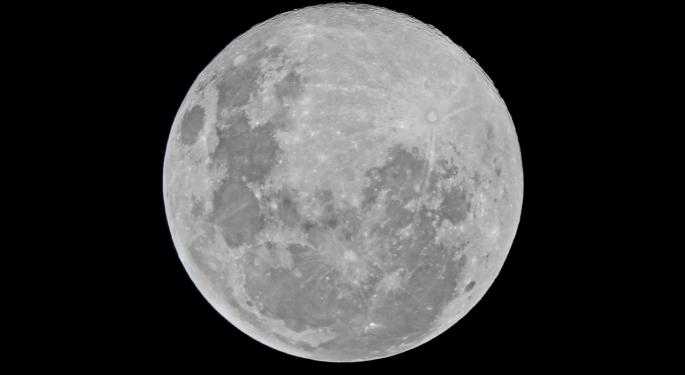 Renewable energy and electric vehicles (EV) market stocks like Tesla (NASDAQ: TSLA), Nio Inc. (NYSE: NIO), KULR Technology Group (OTCQB: KULR), LG Chem (OTCPK: LGCLF), Samsung SDI (OTCPK: SSDIY), ChargePoint Holdings Inc (NYSE: CHPT), and Blink Charging Co. (NASDAQ: BLNK, BLNKW), among others, are leading the headlines of countless media stories and the reason is simple — the world needs drastic solutions to stop the damage caused to the planet.
Traditional road transport accounts for 15% of total CO₂ emissions and the primary source of energy remains coal, natural gas and oil. Consequently, the world needs technological advancements to accelerate the adaptation of sustainable solutions.
The new U.S. administration plan includes $174 billion to promote EVs and EV charging stations, $80 billion for public transit and another $80 billion for railroads. To make sure these plans go as expected, many EVs and charging stations (most likely fast-charge stations) will require higher energy density battery cells. This, in turn, will require more efficient thermal management solutions as well as safer battery management systems to protect from thermal runaway.
These higher energy density batteries are one of the answers that enable the use of renewables from vehicles to entire power plants — hence, the battery revolution. Yet, we are still in the early stages of developing the market, and with its different reliable suppliers.
KULR Technology Group (OTCQB: KULR), a developer of lithium-ion battery safety and thermal management technologies, is taking its space-proven solutions for electronics to serve the world of electric transportation, energy storage, battery safety, 5G infrastructure, cloud computing, aerospace, and defense applications. Over the last year, KULR has been focused on filling the demand for heat management solutions in the EV, and even more broadly, the overall electric transportation market.
Earlier this week, the company announced the June 2021 launch of a new product line of high-capacity lithium battery packs targeting the $127 billion commercial drone market. In fact, KULR recently secured a global commercial drone manufacturer as a customer and expects to secure additional customers in the second half of 2021. The announcement is a first step in KULR's overall strategy of targeting adjacent markets complementary to the company's established battery safety and thermal management products. KULR intends to rapidly expand into additional electric transportation markets in the coming year.
Last summer the company partnered with Drako Motors for its electric supercar, and the Consumer Product Safety Commission reported that KULR's design solutions can stop fires and explosions in lithium-ion battery packs and provide additional insights on the future of safe battery technology.
Battery storage plays a major role in the future and is very key to KULR and what they are doing with battery safety. Without a doubt, the company is poised to become an essential player as the battery revolution continues. Benzinga has covered many of the company's milestones.
Read also: From Mars to Your Hands: KULR Is Making Electronics Cooler and Safer.
Here's what you need to know about the company today.
KULR Strengthens for Uplisting
Last year was significant for the company, yet 2021 has brought many changes and exciting news that continue to strengthen the company for potential uplisting. Here are a few developments you should know about:
The company appointed Keith Cochran as President and COO in March. Keith was SVP of Jabil (NYSE: JBL), the 3rd largest EMS provider in the world.
It recently strengthened its board by the appointments of Joanna D. Massey and Morio Kurosaki as directors, contingent upon the Company's common stock being approved for uplisting to a senior national exchange. KULR expects their involvement to strengthen the corporate governance and strategic direction.
A few days ago, the company announced Antonio Martinez as the new Vice President of Operations. Mr. Martinez will be responsible for managing the day-to-day operations of the company's manufacturing department as well as supporting strategic growth goals.
In addition, KULR reported its 4Qr 2020 results:
Increased in revenue by 298% compared to the prior year corresponding quarter — mainly reflecting increased aerospace and governments.
KULR became the official thermal management and battery safety technical partner for Andretti Technologies, the advanced technology arm of Andretti Autosport, founded by Michael Andretti.
As part of the alliance, KULR agreed to establish a thermal management testing and design platform for high-performance battery solutions with the highest safety ratings specially adapted to the rigorous technical requirements of Andretti's global racing enterprise. Both partners would focus on co-developing and co-marketing motorsports' battery and safety technologies to automotive partners for mass-market EV applications.
The following article is sponsored by KULR Technology Group Inc. The information contained in this article in no way represents investment advice or opinion on the part of Benzinga or its writers and is intended for informational purposes only.
Become a master of the Rubik's Cube with this online tutorial where you can easily learn how to solve the cube with the simple method!
The preceding article is from one of our external contributors. It does not represent the opinion of Benzinga and has not been edited.
View Comments and Join the Discussion!
Posted-In: News Penny Stocks Small Cap Market-Moving Exclusives Tech