Thanksgiving Travel Affected As Three Storms Rage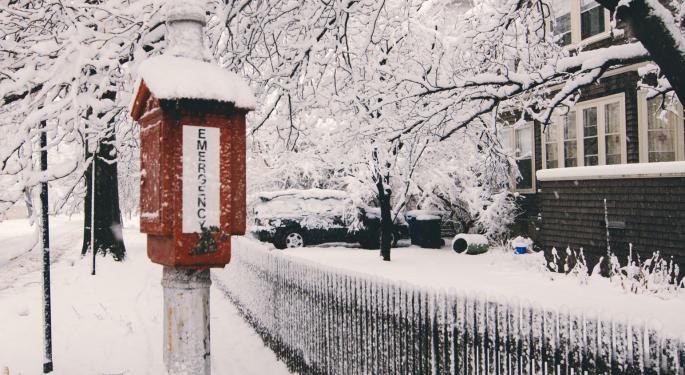 The travel plans of millions of Americans for Thanksgiving might be affected as three strong storm systems bring heavy snow, rain, and wind across the U.S.
The western region will have more significant consequences around Thanksgiving, the National Weather Service warned on Wednesday. The eastern region is expected to face the hazards around the weekend.
The Storm Systems Hit The West
A "bomb cyclone" that formed off the coast of Oregon and North California on Tuesday severely affected the Pacific Northwest with wind gusts over 100 mph and feet of snow, leading to more than 500 flights getting canceled in Denver, CBS Denver reported.
The storm continues to bring heavy snow and rains in Sierra Nevada and Southern California, the Washington Post reported. It is expected to continue into Utah, Nevada, and parts of Colorado over Thanksgiving, the publication said.
Another "kitchen sink" storm is affecting the plans and Upper Midwest, according to the Washington Post.
Louisiana faces tornadoes while Nebraska endures "thundersnow" and "thunder sleet," the publication reported.
Another storm that brings wind gusts up to 60 mph threatens air travel in and out of Chicago, the Washington Post said.
No Balloons At Macy's Parade
The National Oceanic and Atmospheric Administration said that the Macy's (NYSE: M) Thanksgiving Day Parade in New York City is unlikely to feature the iconic balloons this year due to strong wind gusts facing the city.
The last time the balloons were canceled due to bad weather was in 1971, CNN said.
Flights Canceled Or Delayed
According to FlightAware data, 91 flights in the US have been delayed, and another 12 canceled only a few hours into the Thanksgiving day at press time.
View Comments and Join the Discussion!
Posted-In: America's Thanksgiving Day Parade CBS cnn Macy's Inc.News Travel Media General Best of Benzinga