Risk Rotation: Companies Are Weighing Fed Concerns More After Q3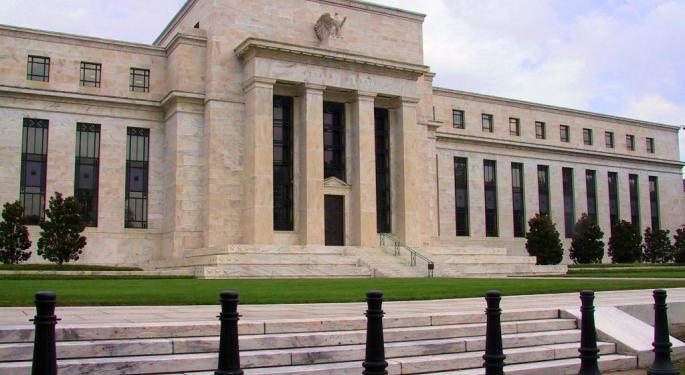 Just as all the retrospectives continue to flood in about the stock market, a decade after the fall of investment bank Lehman Brothers — a moment considered the flashpoint of the 2008 financial crisis — the 3,500-day-strong bull market is showing some major cracks, as drops in the Dow of hundreds of points have become relatively commonplace since the start of October.
The roughly 10-year long uptick in equities has been led by blue chip stocks from Silicon Valley that transform the way we live, responsible for everything from the chips in our tablets to the quantum leap forward in fields like artificial intelligence, paving the way for a driverless future.
Yet now, these very tech stocks have come under pressure and are leading to serious questions whether the present dip is merely a buying opportunity or part of a broader shake-out in the market as we head into 2019.
Is the softening demand a result of ongoing trade disputes between the world's superpowers? Is it interest rates that are finally creeping back to normal levels and disrupting stocks' path forward? Is a distrust in big tech sparking concerns over regulatory action?
Conveniently for those in search of answers, the spigot of information is currently flowing at full force with Q3 2018 earnings season now passing, as leaders of major businesses offer informed answers for analysts and other listeners on a daily basis.
Using AlphaSense, an AI-powered business insights platform that uses natural language processing to understand the context of language rather than merely searching for words, "trade war" and its synonyms came up 29 times in discussions that also included talk of "risk" and the like, on earnings calls during the 30-day period ending November 9.
For comparison, in the analogous 30-day period last earnings season spanning July 9 to August 8, the same items, in different words, appeared together 50 times, up from 10 times in the period spanning April 9 to May 8.
At an elementary level, the trend of trade war spooking the markets doesn't quite hold water just from listening to CEOs answering questions from analysts on calls based on the slight normalization we've seen so far in Q3 earnings.
A representative quote came from Intel Interim CEO Robert H. Swan during an October 25 earnings call in response to a question posed by an analyst from KeyBanc Capital Markets. Regarding tariffs, Swan said, "China's a big market for us... I think it's going to be a wait-and-see as we go into 2019. At this stage of the game, we don't see any impact on 2018's results."
What we have seen is an upswing in is discussion of the Fed alongside risks. During the same intervals, the Fed and the raising of interest rates has been brought up alongside risk progressively more often during each 30-day interval beginning with Q1. In Q1, it was mentioned 13 times; in Q2, 19 times; and in Q3 it has been mentioned 22 times.
However, a deeper look into this data shows that nearly all mentions came from companies in the financials and lending space, including BB&T Corporation (NYSE: BBT), Signature Bank (NYSE: SBNY), Fifth Third Bancorp (NASDAQ: FITB), E*TRADE Financial Corp (NASDAQ: ETFC) and Invesco Mortgage Capital Inc (NYSE: IVR). None came from technology companies.
It's only a basic look into the data, but it provides a starting point from which hypotheses can be made and easily checked to see, for instance, if it's really big tech getting weighed down by trade war that's dragging the markets, or if interest rates are starting to keep CEOs up at night.
So while a 600 point drop in the Dow likely stems from a myriad of issues, we know that conversation among those who understand businesses the best isn't showing anything overly unusual in the frequency of discussions over our country's trade policies.
We'll have to stay tuned for more data.
Photo credit: Dan Smith, via Wikimedia Commons
The preceding article is from one of our external contributors. It does not represent the opinion of Benzinga and has not been edited.
Posted-In: contributor contributorsNews Best of Benzinga
View Comments and Join the Discussion!