'Cities Need To Move Faster': Mobility Execs Discuss The Future Of Transportation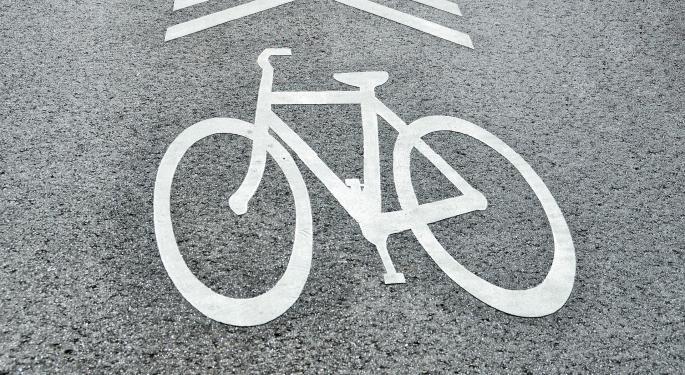 Three executives at the CityLab conference in Detroit tackled the future of transportation challenges in big cities and the introduction of new mobility options to improve both safety and effectiveness.
The panel included Robin Chase, the former CEO of Zipcar and leader of the group Shared Mobility Principles For Livable Cities; Scott Kubly, the chief programs officer for Limebike and former director of the Seattle Department of Transportation; and Karina Ricks, director of Pittsburgh's Department of Mobility and Transportation.
The Future Of Mobility
For Chase, an ideal situation involves a daily choice between an array of mobility options such as walking, biking, ride sharing and driving.
"When I step out the front door, I will have many options. Whereas today, we step out of the door and immediately think 'car.'"
Chase said she'd like half of her trips to be less than 2 miles and made by walking, cycling and shared vehicles.
"So I won't have to spend much of my income paying for the car I don't use and I will have a cheaper economic experience and a seamless and rational daily experience."
The Drivers Of Innovation
Both the private and public sectors should take initiative in pushing these advancements forward, said Limebike's Kulby.
"The purpose of the public sector is to base policy on a desired outcome that serves all, and to set the rules and framework but not dictate on how we get to that future," he said.
Kulby highlighted a bike-sharing program in Seattle that has set requirements for where people can park, how many bikes are available and pricing.
"The biggest thing in my perspective was not wanting parked bikes blocking sidewalks. I was unsure of what the future was going to be. Cities need to move faster," he said. "When you look at the challenges we face and break it down to take public and private out of it, we have a product that we can roll out fast-scale, immediately, across the country."
Mobility Advancements
When asked about how the government balances the need of all citizens in mobility decisions, Ricks highlighted the challenge of allocating space in Pittsburgh.
"In our city, we have six goals that we try to follow," she said. They include:
Every household having the capacity to obtain fresh fruits and vegetables within 20 minutes.
No household spending more than 40 percent of their income on housing and transportation.
Enjoying an occasional walk or bike ride as a first choice over driving.
The development of autonomous vehicles is a question of partnership and authentic collaboration, Ricks said.
"We have autonomous vehicles operating on our city streets, so we are a city that's used to this kind of technology and open to it."
Related Links:
'The Key To Mobility': Ford, Lyft Execs Talk Autonomous Vehicle Development At NYT Event
Mary Barra Hopes GM Will Be Considered A Tech Company In The Near Future
View Comments and Join the Discussion!
Posted-In: CityLab Karina Ricks LimebikeNews Travel Events Tech General Best of Benzinga