Insider Buys Of The Week: Appian, GCP, GTT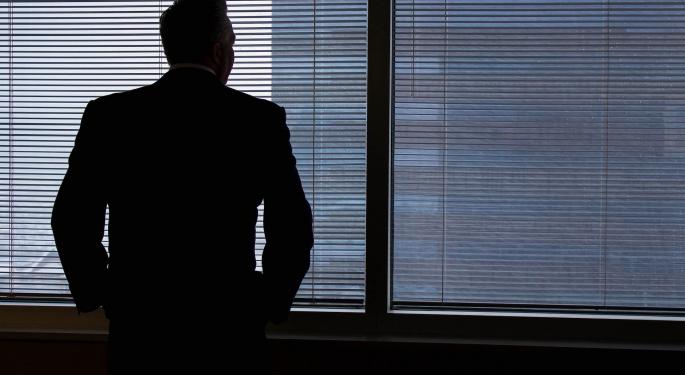 Insider buying can be an encouraging signal for potential investors.
So-called beneficial owners were among the most notable insiders acquiring shares this past week.
Two cloud companies and chemicals company saw such insider buying.
Conventional wisdom says that insiders and 10 percent owners really only buy shares of a company for one reason -- they believe the stock price will rise and they want to profit from it. So insider buying can be an encouraging signal for potential investors, particularly with markets at all-time highs.
Here's a look at a few notable insider purchases reported in the past week.
GTT Communications
GTT Communications Inc (NYSE: GTT) had Spruce House Partnership return to make more purchases last week. The nearly 388,000 shares of this Virginia-based cloud networking services provider acquired most recently, at an average per-share price of around $44.10, totaled about $17.11 million. Spruce House also bought more than $43.16 million worth of the stock in September.
The former Global Telecom & Technology recently bought a North Carolina communications services firm called Access Point. GTT shares ended the past week with a fractional retreat, despite being up about 6 percent at one point. They were last seen trading at $43.15 apiece, so no quick pop for the investment partnership. The analysts' mean price target is up at $51.70, but shares have traded as high as $62.32 in the past year.
See Also: Activist Investor Guy Gentile Increases Stake In Lannett
Appian
Appian Corp (NASDAQ: APPN) saw Abdiel Capital Management step up to the buy window this past week. The more than 375,000 shares of this cloud computing company acquired, at a per-share price ranging from $27.76 to $28.85, totaled more than $10.67 million. Note that the chief financial officer and others parted with more than 38,000 shares altogether last week.
Appian has been a publicly-traded company since May of 2017. The stock closed on Friday at $28.46, within the fund's purchase price range, after retreating almost 9 percent during the week. Shares have changed hands between $19.62 and $43.61 apiece in the past year, and the analyst's mean price target is $30.40.
GCP Applied Technologies
GCP Applied Technologies (NYSE: GCP) saw Dalbergia Investments purchase 316,500 shares of this chemicals company last week. At between $25.85 and $26.55 a share, the transactions totaled more than $8.28 million. Dalbergia has been purchasing shares since August, and the stake was last seen at more than 4.1 million shares.
There has been some speculation this company could be acquired by another beneficial owner -- 40 North Management. GCP shares ended the week at $25.92 apiece. They have traded as low as $23.85 and as high as $34.79 in the past 52 weeks. The consensus price target, last seen at $30.00, is less than that high.
Posted-In: Abdiel Capital Management Dalbergia Investments Spruce House PartnershipNews Insider Trades Best of Benzinga
View Comments and Join the Discussion!