The Eurozone Manufacturing Activity Growth Slows To Lowest Since September 2016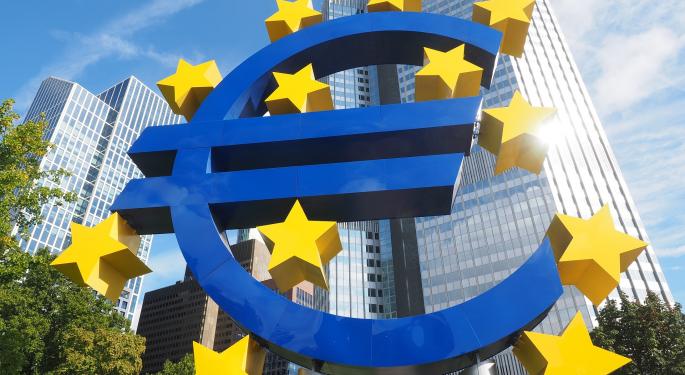 The Eurozone manufacturing PMI decelerated to 53.2 in September 2018, marking the lowest reading in the last two years.
Exports rise only slightly, weighing on the growth of total orders and production.
Global trade concerns push confidence down to near three-year low.
The manufacturing activity in the Eurozone in September 2018 decelerated to the lowest level since September of 2016 as global trade concerns weigh on business confidence pushing the growth in orders and production lower.
Trump led trade war is taking its toll on global business confidence, especially in the main trading partners of the United States like China and the Eurozone.
Looking at the territorial distribution of the Eurozone manufacturing activity, the slowdown was broad-based, with only the Netherlands recording an improvement in its PMI when compared to August. Of the four largest eurozone economies, Germany remained the best-performing, but growth here slid to its lowest in over two years. Similar trends were seen in Spain and Italy, with the latter registering a stagnation and the worst performance within the single currency area.
The PMI survey in September sees trade deteriorating with export growth slumping sharply from a series record high in late 2017 to a near-stagnation in September.
The export-led economic slowdown is clearly evident in the Eurozone countries like Germany, France, Italy, Spain, and Austria, but the weakening picture is not universal, with the countries like Netherlands and Ireland still reporting strong growth of both output and exports.
"Eurozone manufacturing shifted down yet another gear at the end of the third quarter. The sector has seen booming growth at the start of the year rapidly fade to the worst performance for two years in September as production and jobs growth have slowed in response to a stalling of export trade," Chris Williamson, the IHS/Markit chief economist commented in the report.
The Eurozone manufacturing PMI and GDP growth
View Comments and Join the Discussion!
Posted-In: Eurozone Manufacturing PMI FXStreetNews Eurozone Markets Best of Benzinga