7 Crazy 'Fortnite' Stats — And How Virtual Fashion Is Driving In-Game Purchases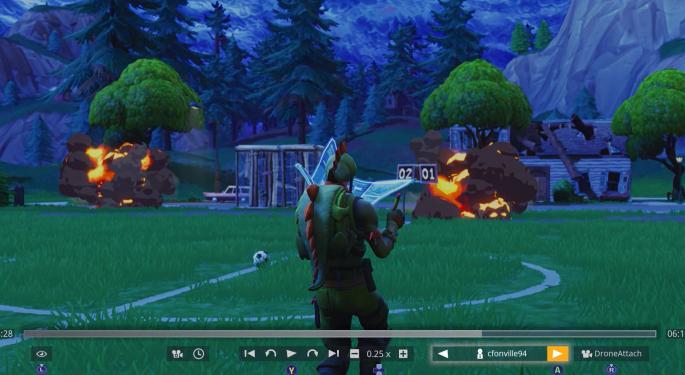 "Fortnite" is unquestionably the video game phenomenon of 2018.
The battle royale-style game arguably has changed the way games will be made in the future, offering a free download to help build an entire ecosystem and loyal following and then upselling players with a host of added features.
"It is fair to put it in a bucket of 'Guitar Hero' or 'World of Warcraft' — games that changed all the rules," NPD Group video game industry analyst Matt Piscatella told Benzinga. "For the moment, it's fair to say it could be one of those seminal industry game-changing type of games or it could fade out; it could be the biggest thing or it could completely go away."
"Fortnite" may be a free download, but it has become an absolute cash cow for developer Epic Games, bringing in a reported $300 million per month from ancillary in-game purchases. Generally, new video game releases cost between $60 to $70, meaning that "Fortnite" has been able to garner roughly twice the spending for a game that is technically free, according to Value Gamers.
7 Crazy Stats About Fortnite
The median value of what parents spend for their children on "Fortnite" is $40.
Parents spend an average of $122 on "Fortnite."
10 percent of parents say have spent more than $200 on "Fortnite" for their children.
40 percent of children ask weekly to buy things on "Fortnite."
40 percent of kids play "Fortnite" for more than six hours at once.
50 percent of parents think "Fortnite" is good for their kids.
9 percent of parents will give their children over $150 per week to spend on "Fortnite."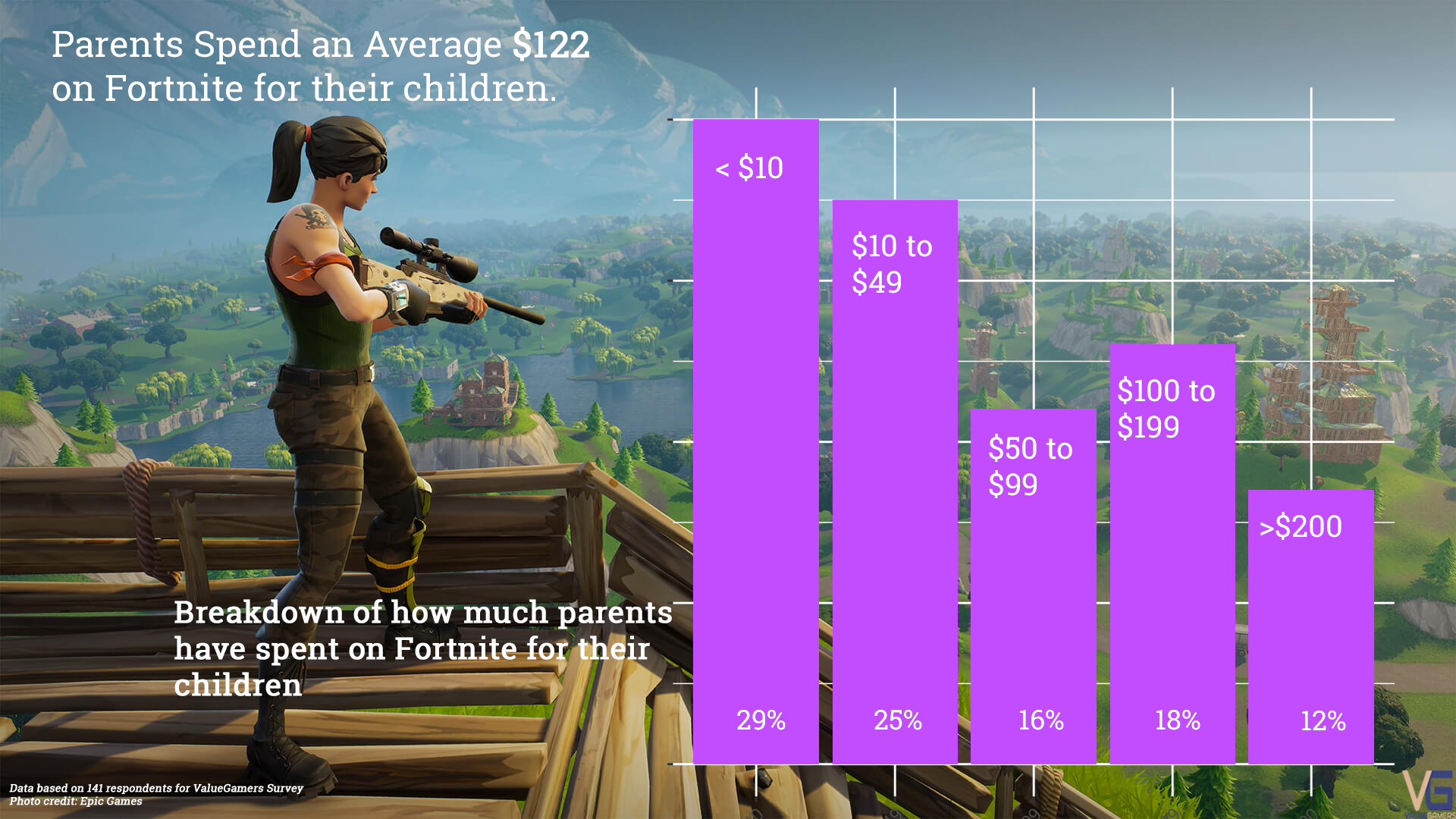 Infographic courtesy of ValueGamers.
Virtual Fashion?
While the freemium trend is not new, "Fortnite" is the epitome of freemium on a large scale.
"This a business model that is racking in a lot of money. I am pretty confident that more games will opt to be free to play with in-game transactions. When you lower the $60 barrier, you are opening the floodgates for more people to pay for in-game transactions," ValueGamers Editor-In-Chief Craig Casazza told Benzinga.
"Fortnite" has arguably pioneered a form of in-game transactions that do not disrupt the game's integrity. An advantage cannot be purchased, but in-game buys are instead used to differentiate players from one another — a form of virtual fashion.
"The desire for virtual fashion is not new," Casazza said. "If you go back to 'Call of Duty,' there were different looks for your guns and different accessories for your character based on performance in the game. Ten years later, Epic Games has found a way to make $1 billion off of that," he said.
Related Links:
How Video Game Developers Are Taking On 'Fortnite' — And Why KeyBanc Remains Bullish
Amazon Just Doubled Down On Its Video Game Bet
Screenshot courtesy of Epic Games.
View Comments and Join the Discussion!
Posted-In: Epic Games Fortnite Matt Piscatella NPD GroupEducation Tech General Best of Benzinga