Nasdaq Busts Sigma Designs Trades After Special Dividend Blunder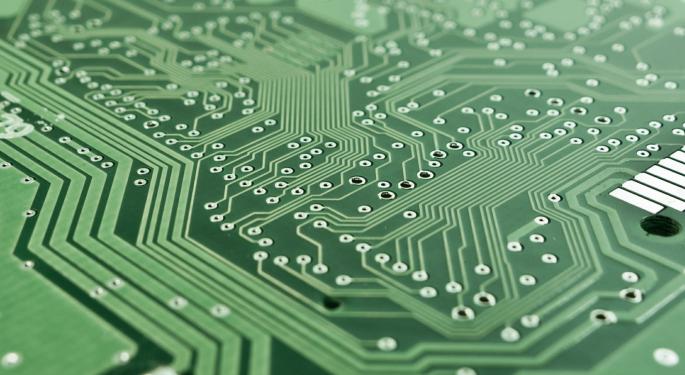 Sigma Designs Inc (NASDAQ: SIGM) traders dealt with a bit of confusion on Monday morning after the Nasdaq was reportedly forced to cancel a group of trades that were executed erroneously.
Rule 11890(b)
According to StreetInsider, the Nasdaq cited Rule 11890(b) in its decision to cancel all trades in Sigma stock executed at or below a price of $4.88 per share that took place between 4:00 a.m. and 6:40 a.m. ET Monday. Rule 11890(b) grants Nasdaq the authority to cancel any trades that are "clearly erroneous."
"NASDAQ generally considers a transaction to be clearly erroneous when the print is substantially inconsistent with the market price at the time of execution," the rule reads.
PreMarket Prep co-host Dennis Dick discussed the bizarre situation on Monday morning's show.
Sigma's Wild Ride
Sigma is in the process of a liquidation event, and the company paid investors a special dividend on Monday as part of the process. The share price dropped accordingly as traders anticipated the stock's loss of value following the dividend payment. However, because the special dividend represents a value of greater than 25 percent of the company's assets, the ex-dividend date for the payout is actually after the record date, which is Monday.
"There was massive confusion around when the ex-dividend date is for this special dividend," Dick said. "I got burned on this about 10 years ago when I just thought a special dividend is treated like an ex-dividend date. I can remember selling something short that I thought was ex-dividend, and it was not and I lost a serious amount of money on it."
Sigma's ex-dividend date is Aug. 15.
Dick said investors can't blindly rely on online ex-dividend calendar dates and should always confirm dates, especially when dividends exceed 25 percent of the share price. He said Sigma shares briefly traded below 70 cents on Monday morning, and large volume trades were executed at under $1 per share.
To Bust Or Not To Bust
In situations like these, the Nasdaq reviews the trading action and often determines to "bust" the trades made at extreme prices based on 11890(b), which is intended to protect the potential losers. The Nasdaq and all other major exchanges reserve the right to declare busted trades whenever some form of mistake is made in trade execution. Mechanical malfunction, user error and rule infractions are all reasons to declare trades busted, but the ultimate decision typically lies in the hands of the exchange.
In the case of Sigma, Dick said savvy traders who recognized the mistakes of others are now getting their profits taken away.
"Just because you're more knowledgeable and somebody else is selling it down there, they shouldn't be selling it. So I don't think they should bust these trades," he said.
The Nasdaq ultimately decided otherwise in this case, however, and Sigma stock was trading flat at around $6.10 in mid-day trading.
Listen to the full segment at 5:55 in the clip below.
PreMarket Prep is a daily trading show hosted by prop trader Dennis Dick and former floor trader Joel Elconin. You can watch PreMarket Prep live every day from 8-9 a.m. ET here. The replay can be found on Benzinga's YouTube channel, and the podcast is on iTunes, Google Play, Soundcloud, Stitcher and Tunein.
Related Links:
Breaking Down The SEC's New Pilot Program, And Why Experts Say It Misses The Mark
View Comments and Join the Discussion!
Posted-In: Dennis DickNews Education Dividends Dividends Top Stories Trading Ideas General Best of Benzinga