Clash Of The Titans: What Buffett, Musk Are Squabbling About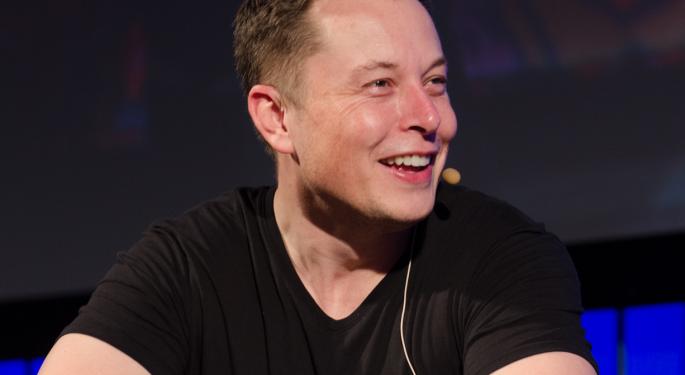 Warren Buffett and Elon Musk engaged in a repartee this weekend that culminated in Buffett goading a candy crusade and Musk considering the call.
To Moat Or Not To Moat
Last week, the Tesla Inc (NASDAQ: TSLA) CEO mocked Buffett's long-held "moat" approach, which guides investors to companies whose brand strength and business model create high barriers to entry.
"I think moats are lame," Musk said Wednesday on Tesla's first-quarter earnings call. "They are nice in a sort of quaint, vestigial way. If your only defense against invading armies is a moat, you will not last long. What matters is the pace of innovation — that is the fundamental determinant of competitiveness."
At Saturday's annual shareholder meeting, the Berkshire Hathaway Inc. Class A (NYSE: BRK-A) (NYSE: BRK-B) CEO conceded that innovation has made moats more "susceptible to invasion" but, citing his See's Candies, ultimately defended the concept as crucial.
"Elon may turn things upside down in some areas. I don't think he'd want to take us on in candy," Buffett said. "There are some pretty good moats around. Being the low-cost producer, for example, is a terribly important moat."
Willy Wonka's War
Musk soon answered the perceived challenge.
I'm starting a candy company & it's going to be amazing

— Elon Musk (@elonmusk) May 5, 2018
He went on to assure he's "super super serious" and polled followers on the candy they'd want.
Cryptocandy

— Elon Musk (@elonmusk) May 5, 2018
Then I'm going to build a moat & fill it w candy. Warren B will not be able to resist investing! Berkshire Hathaway kryptonite …

— Elon Musk (@elonmusk) May 6, 2018
The jocular series concluded with a more serious critique of Buffett's moat theory.
Saying you like "moats" is just a nice way of saying you like oligopolies

— Elon Musk (@elonmusk) May 6, 2018
Buffett responded Monday on CNBC with praise for the greener leader.
"He's trying to do something to improve a product and I salute him for that," Buffett said, adding that he's never said anything negative about Musk. "The American public will decide whether it's a success, and it's not easy."
Related Links:
Berkshire Hathaway's $1.14-Billion Loss, Explained
Musk Says He Ignored Analyst Questions Because They 'Represent A Short-Seller Thesis, Not Investors'
Photo by Heisenberg Media via Wikimedia.
Posted-In: Elon Musk Warren BuffettNews Media Best of Benzinga
View Comments and Join the Discussion!