Silicon Valley Meets Detroit: Intel Targets Autonomous Opportunity With Test Cars, Partnerships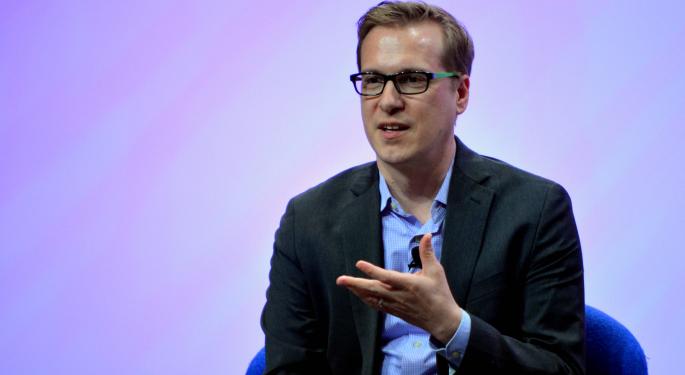 The adoption of autonomous vehicles is a matter of trust, according to Intel Corporation (NASDAQ: INTC).
The chipmaker is building its own fleet of autonomous test vehicles — not with the intention of entering the automotive sector, but rather to validate algorithms, map roads and conduct user experience research for the underlying technology designed by the Silicon Valley company.
That feedback will help guide the development of a technology that the majority of passengers are not yet comfortable with, Jack Weast, Intel's chief architect for autonomous driving solutions, said at the North American International Auto Show in Detroit.
The key is to create a trust relationship between human and machine via the in-car design and experience, Weast said.
Test rides show that passengers in autonomous vehicles are "conflicted," Weast said: Some believe the technology will drive better than humans, but are "struggling to give up control."
That includes decisions such as speeding and rolling stop signs.
"Humans interpret the rules. Robots sort of follow the rules," Weast said.
The in-car experience extends to entertainment: Intel is developing in-car entertainment with Time Warner Inc (NYSE: TWX)-owned Warner Bros., Weast said.
"The self-driving car will become a new canvas for content creators."
Autonomous Safety: 'We Can't Leave It Up To Best Guesses'
Intel has "design wins" with automotive brands that collectively represent more than 50 percent of vehicle volume, Weast said in an onstage conversation with Wall Street Journal reporter Tim Higgins.
"We see an opportunity to bring a lot of technology we've had at Intel for many years in other industries and apply [it] to the automotive market," Weast said.
Intel takes a camera-first approach to autonomous sensors in order to drive down costs, although LiDAR "is absolutely still required" as part of an overall autonomy package, the executive said.
Lower costs mean autonomous solutions can be deployed in millions of consumer vehicles, rather than "just a handful of test fleet vehicles," Weast said.
A mathematics-based safety framework is needed for autonomous vehicles that allows for quick determination of who's at fault in accidents as autonomous and human-driven vehicles begin to traverse American roads together, Weast said.
"We can't leave it up to best guesses."
A crucial element of autonomous design is mapping, Weast told Higgins.
Most maps today are generated by specialized, camera-equipped vehicles that dn't update frequently enough to meet the demands of driverless cars, Weast said. That's led Intel to turn to a broader approach.
"We'll crowdsource that information, bring it up to the cloud and create essentially a real-time map."
Related Links:
The Autonomous Future: Munster's 2020 Vision Of The Road
Analysts Weigh In On Intel's Security Issues
Jack Weast, Intel's chief architect for autonomous driving solutions, speaks at the North American International Auto Show in Detroit on Sunday. Photo by Dustin Blitchok.
View Comments and Join the Discussion!
Posted-In: autonomous vehicles Autonomy Detroit Intel lidarNews Events Tech Best of Benzinga