Stocks Look Set To Build On Last Week's Gains As Hopes Grow For Tax Reform
It looks increasingly likely that tax reform could be under the tree this holiday season, and investors appear to eagerly anticipate possible lower corporate rates. Markets rose solidly in Europe and Asia early Monday, and U.S. pre-market trading built new gains on top of Friday's record close.
Congress appears to be on the verge of passing its $1.5 trillion tax bill after two wavering senators signaled their support for the legislation late Friday. That means voting is likely to take place this week, as leaders in Congress have aimed for passage before Christmas. Under the bill, the top individual tax rate would fall to 37% from 39.6%, and the corporate rate would fall to 21% from 35%. The new corporate rate would take effect in 2018.
The bill has lots of other provisions with potential market impact, as well, including one that might help the energy sector by allowing oil exploration in the Alaska National Wildlife Refuge. Additionally, companies in a number of sectors could take advantage of a provision in the legislation allowing repatriation of foreign profits. U.S. companies hold an estimated $3.1 trillion in earnings they've stockpiled overseas. Those earnings would be taxed at much lower levels under the proposed legislation, perhaps allowing companies to make new investments or deliver stock buybacks and/or dividend hikes to investors.
While at this point there's no guarantee of tax reform passage, it's looking increasingly likely, and market participants might want to spend some time looking over all the different new rule proposals and thinking through possible ramifications both for their portfolios and the stocks they own. Some investors might have to scramble to decide what to do with recent gains and losses before the end of the year. Some of these decisions might end up carrying over to January, potentially causing more volatility when 2018 begins.
Besides taxes, a deadline looms this coming Friday for Congress to reach a deal to keep the federal government's lights on and not shut down. Remember that earlier this month, Congress punted this decision ahead to Dec. 22 (this Friday), but there are only so many times it can do so. Eventually the piper (and government agencies and employees) must be paid, so that potentially presents another volatile metric to watch as the week advances.
Away from the Capitol, there's plenty to keep investors occupied as the calendar counts down the days until Christmas and New Year's. This is the last "normal" week of the year, as markets close next Monday for the holiday. However, unlike some late Decembers, action on Wall Street may not be moribund. That's because many investors are waiting for the outcome of tax legislation to get more insight into when or whether to make decisions based on new tax rules.
Turning to this week's data schedule, investors get a look at housing starts and building permits Tuesday morning, existing home sales Wednesday morning, and the government's final estimate for Q3 gross domestic product (GDP) on Thursday. Though Friday is the final trading day before the Christmas holiday, there's no rest from the numbers, as investors get a full calendar including PCE prices, durable orders, new home sales, and Michigan sentiment. It almost seems like the data gods want to get as much as possible out of the way before a three-day weekend.
That's not all. There's also a Bank of Japan (BOJ) meeting Wednesday and Thursday, coming after some positive economic news from the country (see below).
Additionally, a smattering of earnings reports are on tap in the days ahead, including a couple that might give investors more insight into the holiday shopping environment. FedEx (FDX) is scheduled to release earnings after the close Tuesday, and Nike (NKE) is due after the close Thursday.
Over the last month, the SPX is up 2.6%, led by double-digit gains in telecom. Financials, consumer discretionary, and industrials are also among the leaders of the pack since a month ago, but info tech is actually down a smidgen. This could reflect the possibility of tax reform potentially lending the biggest hand to companies that rely the most on domestic sales. However, info tech companies could potentially benefit, too, in part because some of the biggest info tech firms might have a lot to gain through repatriation of foreign profits.
As we noted last week, smaller companies that mainly sell products in the U.S. and tend to pay higher tax rates also could stand to benefit. This could be one reason the Russell 2000 (RUT) index of small stocks rallied more fiercely than other indices on Friday, climbing 1.56%, compared with 0.9% for the SPX.
Friday ended with some fireworks as the S&P 500 Index (SPX), Dow Jones Industrial Average ($DJI), and Nasdaq (COMP) all hit new record highs. Every SPX sector rose, led by 1% or bigger gains for consumer staples, financials, health care, info tech, and telecom.
Oil rallied early Monday but remained below $58 a barrel for front-month U.S. futures. Volatility sank back toward this year's multi-year lows, and U.S. Treasury bond yields crept up slightly.
One other note: Today is when qualifying TD Ameritrade clients get their first chance to trade CBOE bitcoin futures on the TD Ameritrade platform.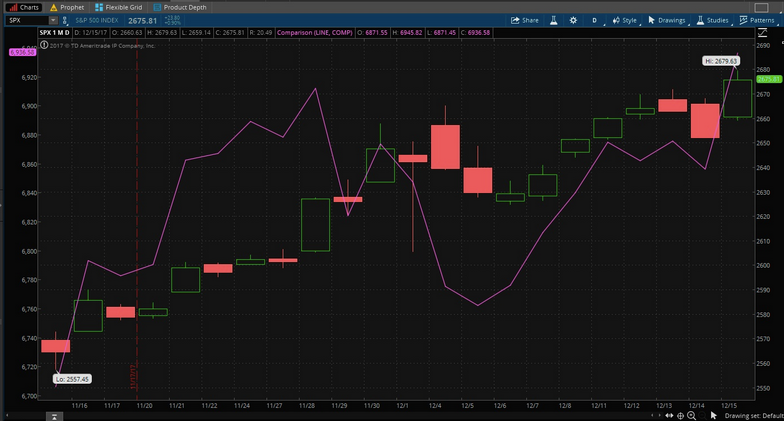 FIGURE 1: WILD WEEK FINISHES WITH A FLOURISH.
The S&P 500 (SPX) ended Friday at record highs, as did other indices including the Nasdaq (COMP, shown as purple line). There's a lot of optimism about tax reform potentially getting through Congress, but continued strong data and a Fed that seems hesitant to lift rates much beyond previously expected levels in 2018 could also be adding to the bullish tone. Data source: Nasdaq, Standard & Poor's. Chart source: The thinkorswim® platform from TD Ameritrade. For illustrative purposes only. Past performance does not guarantee future results.
Biotech View
Biotech shares, which sagged in the middle of last week, bounced back a bit Friday. However, that doesn't mean the sector is out of the woods. The Nasdaq Biotech Index (NBI) peaked in October and hasn't recovered much ground since. Biotech weakness can sometimes drag on the overall health sector. Also, biotech is a sector many investors put their money in when they're bullish about the markets, and can sometimes be an indicator of broader trouble ahead when it declines. That isn't always the case, of course. Sometimes biotech marches to its own drummer, influenced by industry factors like drug prices, new product approvals, and mergers and acquisitions. Still, this situation might bear monitoring in coming weeks.
Rising Sun Again in Asia?
The end of the week delivered good news from Japan, where the Bank of Japan's Tankan index registered the best quarter for the country's big manufacturers in 11 years. Recent strong exports seem to be charging up Japan's economy. There were also reports of labor shortages, perhaps a sign that companies need more workers to meet rising demand. The next Bank of Japan (BOJ) policy meeting is scheduled for this coming Wednesday and Thursday, but despite the economic improvement, economists expect the BOJ to keep rates unchanged at minus 0.1%, Reuters reported.
U.S. investors might want to consider watching Japan, because signs of improvement there could present opportunities for U.S. companies. Last year, the U.S. exported just over $100 billion worth of goods and services to Japan, according to the Office of the U.S. Trade Representative. Top U.S. trade categories to the country included aircraft ($7.9 billion), optical and medical instruments ($6.9 billion), machinery ($6.3 billion), electrical machinery ($5.0 billion), and pharmaceuticals ($3.8 billion). U.S. farmers also sent more than $11 billion in agricultural exports to Japan in 2016.
Motor City Gets a Lift:
It's always nice to witness signs of recovery in a struggling U.S. city, and that's what seems to be happening in Detroit. A ceremonial groundbreaking took place last week for a $1 billion multi-purpose mixed-use development in the Motor City's downtown area, which has been undergoing a bit of a renaissance in recent years. The new building will be the city's tallest skyscraper. When the U.S. economy is really booming, this tends to be the type of thing you see, and hopefully it means good things ahead for the business community and the people of Detroit.
Speaking of skyscrapers, the number of tall buildings completed around the world in 2017 topped every other year on record, according to the Council on Tall Building and Urban Habitat. The previous record was set in 2016. This year, 144 buildings of 200 meters (656 feet) or higher are expected to be completed worldwide. Leading countries included China (76), the U.S. (10), and South Korea (7). The question is whether the boom in Chinese building can continue in 2018, as loan rates in China recently reached multi-year highs above 5%.
Posted-In: Detroit JJ Kinahan TD Ameritrade The Ticker TapeNews Commodities Treasuries Markets
View Comments and Join the Discussion!