Report: Oklahoma Judge's Treatment Program Masked Unpaid Labor For Coca-Cola Bottler, Others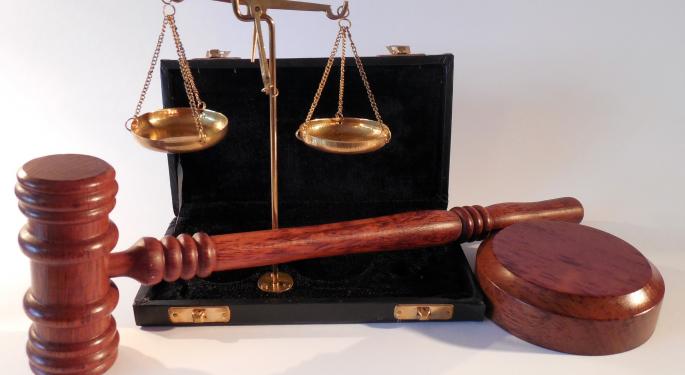 A retired Oklahoma judge have used defendants sent for substance abuse treatment to work for free at The Coca-Cola Co (NYSE: KO)'s local bottling plant and other companies, according to an investigative story published Monday by Reveal.
Retired Judge Thomas Landrith, who is credited with starting the first rural drug court in the U.S., advocated treatment at rehabilitation centers, rather than imprisoning defendants.
The Southern Oklahoma Addiction Recovery, or SOAR, where Landrith has been an unpaid board member since 2014, potentially violated the 13th amendment ban on slavery and involuntary servitude by making defendants who have not been convicted yet to work full-time and free of cost at local companies including Coca-Cola's bottling plants, according to Reveal, a publication of the Center for Investigative Reporting.
Those who resisted were threatened with imprisonment, the publication said. Defendants were also made to turn over their food stamps to the program. Even on their off days, defendants were forced to do menial jobs such as lawn mowing for Landrith, the story said.
See also: Another New ETF For Socially Responsible Investors
The question of conflict of interest also comes into the picture, as Landrith still works as the drug court judge in Pontotoc Country as an unpaid volunteer and continues to refer people to the program, Reveal said.
The SOAR program reportedly has about 55 people, including men and women, who work at the Coke bottling plant, a car wash owned by a board member, a roofing company, local motels and a Leachco factory that makes pregnancy pillows sold at Babies R Us, Nordstrom, Inc. (NYSE: JWN) and Bed Bath & Beyond Inc. (NASDAQ: BBBY), according to Reveal.
The Ada Coca-Cola Bottling plant, when contacted by Reveal, told the publication it would suspend its use of SOAR labor and that it takes the concerns raised seriously.
"We have participated in the SOAR program because of the good we have seen it can do for people in our community and are hopeful we can work with SOAR to revise the terms of the program so that we can resume participation in the future," the Coke plant's statement said.
Related Link:
Posted-In: News Media Best of Benzinga
View Comments and Join the Discussion!