Riot Blockchain's 'Coinsquare' Gets Vote Of Confidence With New Investment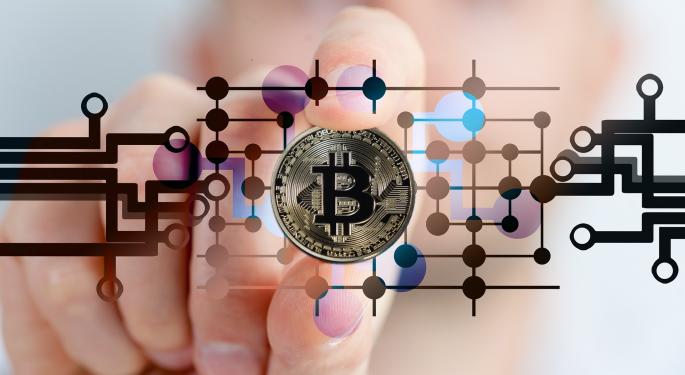 Riot Blockchain Inc (NASDAQ: RIOT), a former biotech company that aims to gain exposure to the blockchain ecosystem with a focus on bitcoin and Ethereum, announced a new investment Monday.
What You Need To Know
One of Riot Blockchain's strategic portfolio holdings, goNumerical Ltd received a CAD$10.5 million investment at a CAD $110.5 million post-money valuation, according to Riot Blockchain.. GoNumerical is perhaps most known for operating Coinsquare, one of Canada's biggest digital currency exchanges. The investment was made by an unnamed but "prominent" global asset manager with over $1 trillion dollars under management.
The valuation for Coinsquare is three times greater than Riot's investment in the parent company in September.
Why It's Important
Coinsquare is a profitable business and has grown by over 300 percent in several different financial metrics since Riot's investment in September, according to Riot Blockchain.
"We are thrilled with this latest sign of confidence in Coinsquare, the digital currency market and the important role Coinsquare is playing in growing this market in Canada," John O'Rourke, Riot Blockchain's chairman and CEO, said in a statement.
"Coinsquare was our first strategic investment and is well-positioned to continue executing on their lofty ambitions and vision of their CEO and Riot advisor Cole Diamond."
What's Next?
Riot is among a small handful of stocks that experienced near-parabolic moves throughout 2017. This could be attributed to a surge in demand among many investors for anything and everything bitcoin-related, although the stock does have a small float, which implies that large surges in volume can result in huge spikes in share prices — with the reverse scenario also theoretically holding true.
Related Links:
Riot BlockChain, Veritone, Helios & Matheson: An Analysis Of This Year's Mystery Rallies
Posted-In: Bitcoin Blockchain Coinbase EthereumNews Best of Benzinga
View Comments and Join the Discussion!