Barron's On Why Bitcoin Has Stormed Wall Street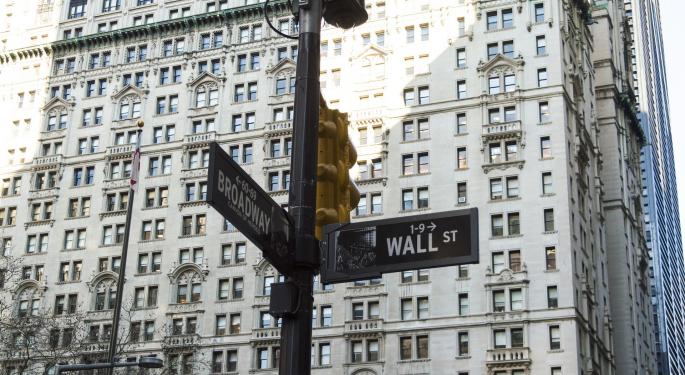 The cover story in this weekend's Barron's features a look at why bitcoin has stormed Wall Street.
Is it the birth of a new asset class or a reprise of tulip mania?
Other featured articles take a look at the prospects for regional bank stocks, a leading MLP, and more.
Rocketing in price before sliding back last week, this volatile cryptocurrency is being embraced by traditional financial players, according to the latest cover story in Barron's. Even as investors celebrate a banner year for stocks, the party next door is so wild there's no longer any way of ignoring it, says the article.
"Bitcoin Storms Wall Street" by Avi Salzman points out that the Commodity Futures Trading Commission has green-lighted plans by the CME and the Chicago Board Options Exchange to introduce bitcoin futures. Meanwhile, Nasdaq and Cantor Fitzgerald aim to get in on the action as well, and the big banks are trying to figure out how to get involved.
"If it works, you are witnessing the early stages of the birth of a new asset class," says one expert quoted in the article. Another predicts that "within a year we'll see at least two major investment banks holding Bitcoin on their balance sheet."
See Also: What's The Difference Between Bitcoin And Bitcoin Cash? Which Is The Better Investment?
See why new money and talent have already flooded into the cryptocurrency market. Find out how useful bitcoin is as a currency and why bulls tend to argue that it's like gold. Also see how investors can buy into bitcoin, what the risks are and how insurers feel about it. Why might value investors be interested in bitcoin? Will bitcoin be the Facebook of the crypto world or the Friendster?
The article also includes a chart looking at who the big players are in cryptocurrencies, from traditional exchanges and hedge funds to so-called bitcoin whales and miners to crypto-focused venture capital. Another chart shows the exponential surge in the value of bitcoin in the past year, from $1,000 to $10,000.
"I consider it an experiment, and it is an experiment that might or might not work," says a fund manager. "There is a nontrivial chance it goes to zero." Is it reprise of 17th-century tulip mania?
Other Feature Stories
See what Barron's believes investors can expect from tax reform, with large U.S. multinationals likely to reap a windfall. Is rising inflation a major risk? Also find out whether investors can hedge North Korea risks, as well as the four reasons why some believe this long-winded bull market still has a long way to go.
See what Barron's feels the prospects are for Energy Transfer Partners LP (NYSE: ETP) if it cuts its distribution and dumps its general partner, and salesforce.com, inc. (NYSE: CRM) with its generous potential upside. Also whether regional banks like Zions Bancorp (NASDAQ: ZION) could see a boost from a proposed regulatory change, and the sweetheart deal the Koch brothers got with Meredith Corporation (NYSE: MDP).
Posted-In: Barron's Bitcoin energy transfer partners Meredith Salesforce.comCryptocurrency Markets Media Best of Benzinga
View Comments and Join the Discussion!