Authorities Fail To Find Widespread Wrongdoing By RYB Education Teachers, Company Says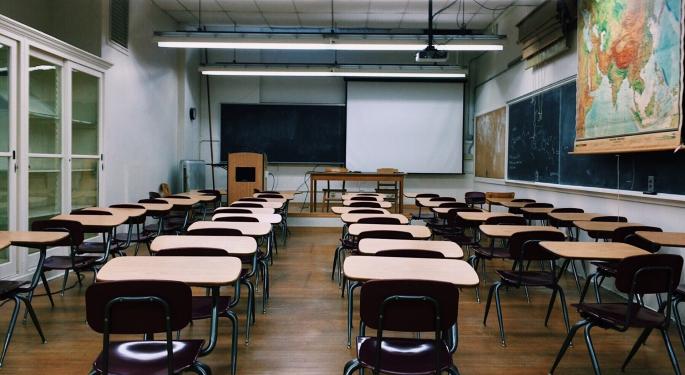 RYB Education Inc – ADR (NYSE: RYB) stock bounced by 24 percent on Tuesday on new reports that horrific accusations of child abuse at one of its schools in China do not appear to be a widespread issue. Last Friday, RYB tumbled 40 percent after reports surfaced that RYB had suspended multiple teachers at RYB Education New World after kindergarten students claimed that they had been given unidentified pills and brown syrup, been forced to undress and locked in a dark room.
On Tuesday, the company issued an update on the situation, informing investors that a 22-year-old kindergarten teacher has been detained by police as a suspect in maltreatment of children as part of an ongoing investigation.
An additional police report states that one individual spread "fabricated and untrue information" regarding abuse of children, accordingn to RYB. RYB said this person remains in police custody and "has confessed to her unlawful conduct."
Investors appear to be relieved by RYB's assertion that the allegations are isolated in nature at this point. RYB assured the public that it will be taking additional steps to protect its young students. The teacher accused of abuse has been fired, along with the principal of her facility, the company said.
RYB will "perform a thorough self-inspection across all RYB teaching facilities and review and inspect all practices in these facilities" using a special task force, the company said.
"RYB remains fully committed to the safety and happiness of each and every child who is enrolled in RYB kindergartens and will continue to seek to implement best practices commensurate with its status as a leading early childhood education service provider in China."
Related Links:
Damning Report On RYB Education Impacting Other Education Stocks
Posted-In: RYB EducationNews Legal Best of Benzinga
View Comments and Join the Discussion!