Amazon HQ2: The 238 Bids Are In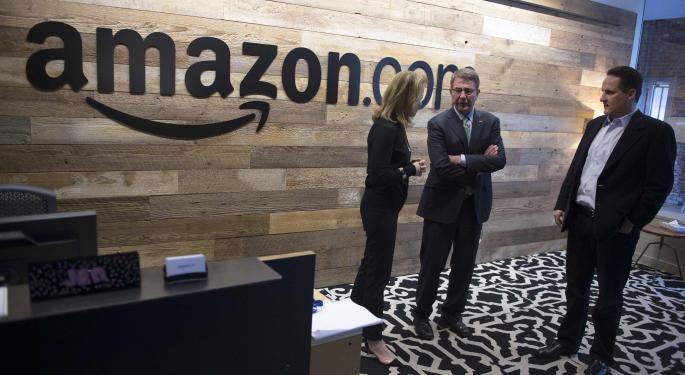 Going once, going twice...
Amazon.com, Inc. (NASDAQ: AMZN) has not yet sold the highly-sought privilege of its corporate presence, but it's getting closer.
Over the last month, the company fielded 238 desperate bids to host its second headquarters, according to a Monday announcement. The competition, which closed last week, drew interest from 54 states, provinces, districts and territories across the U.S., Canada and Mexico.
Here's The Deal
With a $5 billion construction project and 50,000 jobs on the line, state and city officials began scouting sites and crafting offers immediately after Amazon opened the contest early September.
Some made pitch videos. Canadian Prime Minister Justin Trudeau penned a letter to CEO Jeff Bezos. The mayor of an Atlanta suburb offered 345 acres to establish a new city called "Amazon," with Bezos serving as lifetime mayor.
Newark, Philadelphia, and others appealed to Amazon's known financial interests, baiting the firm with billions of dollars in tax credits. The company had explicitly requested such incentives, which it considers "significant factors in the decision-making process," but it will also weigh real estate opportunities, economic incentives, labor access, university proximity, transportation and culture.
Who's Favored?
Amazon will announce its selection in 2018, and the field of expected winners is fairly narrow.
Loop Capital Markets predicts New York City, Chicago, Philadelphia and Boston.
The president of U.S. Brokerage at Colliers International, Marty Pupil, bets on Austin, Raleigh/Durham, Denver, Detroit and Washington, D.C., according to Inc.
Meanwhile, the betting website, Paddy Power, places two-to-one odds on Atlanta, with Austin and Boston closely behind.
Below is a pitch video used for Detroit.
Related Link: Hey Jeff Bezos, Here's Why Amazon Should Bring HQ2 To Detroit
_______
Image Credit: Navy Petty Officer 1st Class Tim D. Godbee - http://www.defense.gov/Media/Photo-Gallery?igphoto=2001471564, Public Domain, via Wikimedia Commons
Posted-In: Amazon Headquarters Amazon HQ2News Best of Benzinga
View Comments and Join the Discussion!