What Amazon Hopes To Achieve With The Amazon Spark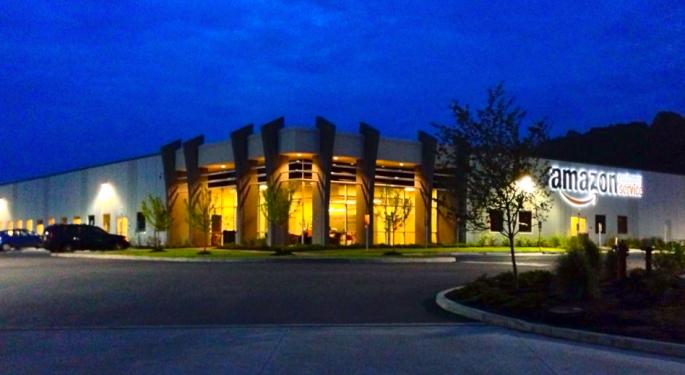 Amazon.com, Inc. (NASDAQ: AMZN) is trying too many options, as it emerges into a tech and e-commerce behemoth.
The latest attempt by the company has been into social networking — a space currently dominated by the likes of Facebook Inc (NASDAQ: FB), Twitter Inc (NYSE: TWTR) and Alphabet Inc (NASDAQ: GOOGL) (NASDAQ: GOOG).
The Launch
Last week, the company launched Amazon Spark for Apple Inc. (NASDAQ: AAPL) iOS, a feature that improves visibility into the products it is hawking on its website. The launch followed beta testing of it for a few months.
Getting Started
Amazon Spark is currently available only for those who use the Amazon mobile app and it can be accessed via the Programs & Features menu option. It allows one to choose a minimum of five categories or interests one would like to follow, which could be based on Amazon's merchandise categories or niche categories.
Depending on the input, Spark will create a customized feed of image-heavy products, ideas and imagery that would be based on your interests. Thus, it is similar to social networking sites such as Facebook's Instagram and Pinterest, which are used to share photos and videos.
The Spark also allows the optionality of enabling notifications for updates to one's Spark posts and responses to comments. Users can respond to the posts through smiles, which is akin to Facebook's likes. Though all users can browse the Spark feed, only Prime members can post or comment on the feed.
Related News: Amazon's Bid For Whole Foods Has Wide-Spanning Implications For US Transportation Companies
Apart from users, paid publishers and bloggers are also invited to post on Spark, although such posts will be identified with a sponsored hashtag.
The posts on Spark will sometimes be like product reviews written by someone who has had a personal experience with the product — called enthusiasts, rather than top reviewers writing up on items and rating them.
Sparking The Next Round Of Growth
From a customers' perspective, Spark would help to find new products, which otherwise might be tough to chance upon.
Another way of looking at it is, it provides scope for social networking within Amazon, with customer user profile gaining more visibility than before. The social media chatter about Amazon and its products in other platforms can now be expected to transition within the Amazon ecosystem.
In the future, Tech Crunch sees it as an avenue for earning income by users through their postings, going the Instagram way, which could fetch a most-followed user income in five or six figures.
The social media foray along with the Anytime Messenger that is in the works seems a conscious decision by Amazon to increase user engagement on its platform. Coupled with this, the user profile data will serve the company well. In the long run, when advertisers gravitate more toward Amazon's Spark, it could give Facebook a tough competition.
_________
Image Credit: By Wvfunnyman - Own work, CC BY-SA 3.0, via Wikimedia Commons
Posted-In: Amazon Spark Instagram pinterest SparkNews Tech Trading Ideas Best of Benzinga
View Comments and Join the Discussion!