Vacasa And Booking.com Launch Partnership To Offer Alternative Accommodations On The Platform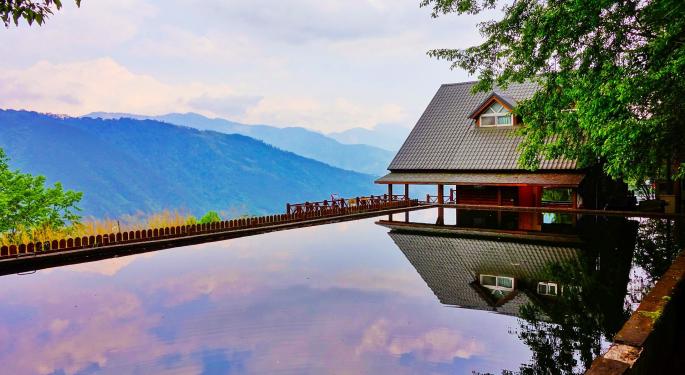 Vacasa, the second largest U.S. vacation rental platform has announced that more than 4,500 of its properties will now be available on Priceline Group Inc (NASDAQ: PCLN)'s Booking.com.
"We're always looking for ways to expand our value proposition and better market the homes in our portfolio," said Eric Breon, Vacasa founder and CEO. "Offering an integration with Booking.com, one of the largest accommodations engines in the world, is yet another way for us to ensure that we're generating maximum occupancy and revenue for homeowners while providing seamless experiences to guests at zero additional cost to our customers."
Vacasa And Booking.com Teaming Up
Portland-based Vacasa has rapidly grown into one of the leading players into the alternative accommodations space and expects to become the U.S. leader in terms of available properties by 2018, surpassing current leader Wyndham Worldwide Corporation (NYSE: WYN). The company expects to double its inventory in 2017, with rental listings in 16 states and nine countries.
"We are excited to welcome Vacasa to the Booking.com family," said Americas Todd Dunlap, Booking.com managing director. "We pride ourselves on the amazing diversity of accommodation options on our platform, where travelers can browse more than 1.2 million properties to find the one that's just right for them. Vacasa's high-quality, instantly bookable vacation rental properties are a great addition to our U.S. inventory."
The Alternative Vacation Space
The move to offer vacation properties on a OTA booking platform is part of an overall trend shift seen in the industry. A recent CNBC report has shown that as of the most recent quarter, Booking.com offered approximately 650,000 'alternative lodging' properties.
Expedia Inc (NASDAQ: EXPE)'s alternative lodging subsidiary, Homeaway, saw 30-percent growth in the most recent quarter with over 1.4 million listings. CNBC has indicated that Airbnb may be looking to follow suit and either acquire an online travel agency or offer its properties on an existing platform.
According to a study from Phocuswright, growth in the private accommodations sector is growing nearly twice as fast as the entire travel sector, expecting to reach $31.8 billion by the end of 2017.
"At Vacasa, we provide a professionalized short term rental option for travelers who prefer a service that is not entirely peer-to-peer, and we work with channel partners like Booking.com, to provide easy access to our vast inventory of vacation rentals," said Breon in an exclusive interview with Benzinga. "These types of partnerships are good for travelers, and open up access to new lodging options to meet the needs of the changing consumer."
"Airbnb is a powerful industry leader, and its evolution into an end-to-end travel company is interesting. Just as Airbnb has helped bring unprecedented demand to the short-term rental space, it has the potential to transform the travel experience as a whole. We look forward to continuing to work together in this exciting space."
Related Links:
Startup Vacasa Is Utilizing Machine Learning And AI To Determine Vacation Rental Pricing
View Comments and Join the Discussion!
Posted-In: Airbnb Americas Todd DunlapNews Contracts Travel Exclusives Interview General Best of Benzinga