What Is Ransomware, What Are 'Worms' And How Do You Stop Them?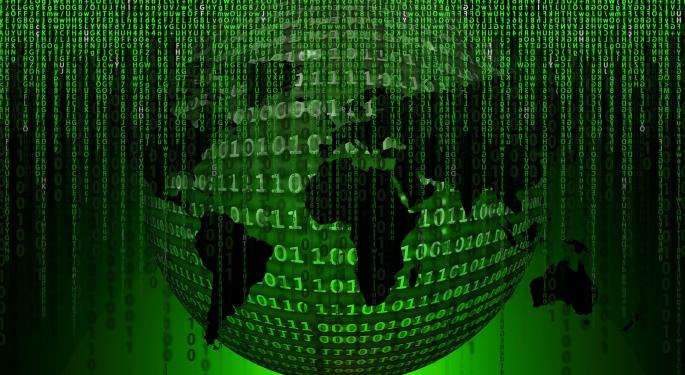 Over the weekend, the WannaCry virus infected 200,000 devices in 150 different countries, locking users out of access to their devices and files.
While many Americans are genuinely concerned about cybersecurity, few fully understand exactly how viruses like WannaCry work and how they may be at risk.
What Is Ransomware?
WannaCry is a type of malware known as ransomware. Ransom gets its name because this type of software holds your files or devices for ransom, often asking for payment in exchange for returning control of your device. Unfortunately, the outcome is rarely that simple.
"There is no guarantee that paying the fine or doing what the ransomware tells you will give you access to your PC or files again," the Microsoft Corporation (NASDAQ: MSFT) website reads. In fact, experts have said victims that have made the WannaCry ransom payment have so far not regained access to files.
Related Link: Cisco Systems Offers An Opportunity To Invest In A Cybersecurity Paradigm Shift
What Are Worms?
WannaCry is also a type of virus classified as a worm. Worms are self-replicating viruses that typically embed themselves into parts of a device's operating system that are run automatically.
"It is common for worms to be noticed only when their uncontrolled replication consumes system resources, slowing or halting other tasks," the website TechTarget says.
How Do You Stop Them?
When it comes to defending your devices from ransomware and other worms, there are several easy tips that are effective against most potential infections.
Make sure to have strong security software installed on all devices. Just as important as having the software installed is making sure you regularly update your security software or enable automatic updates. Finally, always verify the authenticity of files and websites before downloading and opening any files or email attachments.
For a full list of ways to safeguard all your devices, visit the McAfee security advice center website here.
As cyber criminals get more and more sophisticated, cybersecurity companies like FireEye Inc (NASDAQ: FEYE), Check Point Software Technologies Ltd. (NASDAQ: CHKP) and Palo Alto Networks Inc (NYSE: PANW) will get more and more business. So far this year, the PureFunds ISE Cyber Security ETF (NYSE: HACK) is up 16.2 percent.
View Comments and Join the Discussion!
Posted-In: Cybersecurity McAfeeNews Education Events Top Stories Tech General Best of Benzinga